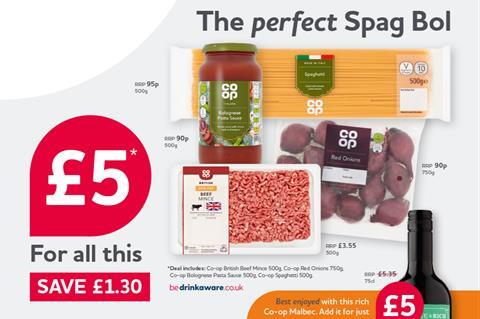 Nisa has stopped 175 tonnes of paper from going to waste thanks to a series of production changes made with its print supplier.
HH Global, which manages the symbol group's marketing-related print requirements including leaflets and PoS, took over its contract in late 2020.
It set out to ensure all printing was done in the most sustainable way possible, making its leaflets a priority given the high volume that are produced.
HH Global has now standardised all leaflets so they are produced on the same FSC accredited paper used for Nisa's magazines and PoS – meaning the paper used has been harvested in a responsible and sustainable manner.
The changes to Nisa's leaflet production have saved 1,592 tonnes of carbon, or the same emissions produced by 338 average cars per year. It has also rescued nearly 20 million litres of water, enough to fill 7.9 Olympic-sized swimming pools, and 3,250 trees, which would be enough to cover 1.65 football pitches.
"Working with HH Global, the goal was to produce all our leaflets on FSC paper and reduce the amount of paper waste in the production of the leaflet," said Nisa offline marketing lead Chris Walker.
"We are absolutely delighted that a massive 175 tonnes of paper were saved in 12 months of production alongside a number of other key achievements, and we will continue to work closely with HH Global to make further sustainability gains over the coming year with some of our other products."
Gary Hunter, Nisa's account director at HH Global, said: "The changes we have implemented so far have seen brilliant sustainability gains and there is more to be done.
"HH Global has a clear commitment to sustainability, and we are continually identifying innovative solutions to reduce both carbon and cost."