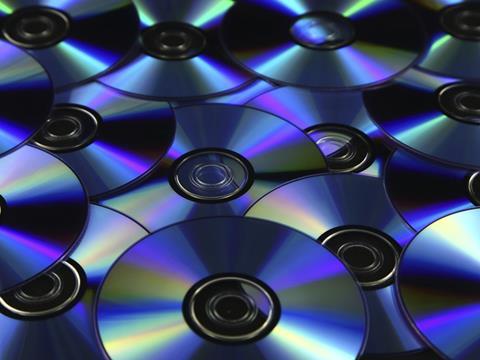 I love a bit of nudity, bloodshed and sorcery – and I'm far from alone.
HBO's Game of Thrones, which provides all three, is so popular it has become one of TV's most pirated shows. As a result, when broadcaster Sky Atlantic aired the first episodes of season four this April it did so simultaneously in the US and UK to prevent impatient Brits illegally downloading their fix of incest, dragons and assassination.
Similar concerns have prompted the major music labels to push for albums and singles to be released simultaneously across the globe.
"Consumers don't steal music because they don't want to pay for it – they do it because they don't want to wait for it," Mintel senior technology and media analyst Samuel Gee told me today, adding the move would be welcomed by consumers.
While some readers may feel Gee's views of pirates' motivations are a little generous, there is certainly evidence that offering a decent, legal alternative to piracy will reduce it. Last year, for example, a Norwegian study claimed entertainment piracy had plunged more than 80% in the country following the arrival of the likes of Netflix and Spotify in the country.
It is hoped that eliminating the window in which fans might be tempted to download music will also reduce piracy, while, in the words of music industry trade body IFPI, "helping to rekindle excitement around launching new music, allowing for truly global campaigns, bringing fans around the world closer than ever to their favourite artists".
The current proposal is that, from next July, all music will be released simultaneously across the globe, in all formats, on a Friday.
And this has struck a bum note with some British retailers.
Currently, music albums are released in the UK on a Monday – compared with Tuesday in the US and Friday in Germany, for example.
British retailers – particularly some supermarkets – are happy with the Monday release day as it can bring a much-appreciated lift in footfall at the start of the week.
And moving the release day to a Friday raises logistical concerns – chiefly the potential increased costs of restocking over the weekend should a product sell out on a Friday. Delivery costs can be as much as 50% higher on a Saturday or a Sunday, suggests UK trade body the Entertainment Retailers' Association (ERA).
Surely (you may suggest), it's the buyer's job to make sure they get their numbers right and ensure urgent restocks aren't required?
Fair point, but the world of entertainment occasionally throws out an unexpected hit. Many retailers (and suppliers and licensees for that matter) totally underestimated the appeal of Disney's Frozen, for example, and last month's new Barbara Streisand album apparently caught US retailers on the hop.
ERA is now conducting research on the effects – positive and negative – a Friday global release day could have on trade. They will be putting this to the IFPI at a meeting at the end of this month.
"There are strong arguments in favour of adopting a global release date," said ERA director general Kim Bayley. "However, it is incumbent on those proposing the change to make a robust assessment of the costs and benefits of choosing any particular day of the week."
Sensible words. Music retailers are under tremendous pressure already, and the industry needs to ensure everyone is singing from the same sheet.