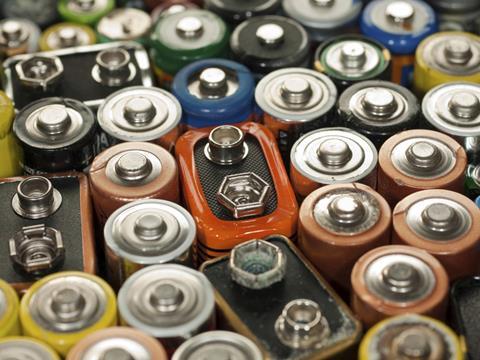 How long has it been since you last considered batteries? A fair while, I'd bet. Batteries often seem an afterthought – as even industry experts admitted to me in the course of researching this week's Focus on Batteries , they are not usually an item that make it onto people's shopping lists.
Yet the batteries category is a huge battleground between the supermarkets and the discounters, which are seizing share here as they are in grocery in general.
The pound stores in particular have won over consumers with eye-catching deals such as 16 batteries for £1, but these are often lower-power zinc carbon batteries with a shorter shelf life, as opposed to higher-power, longer-life alkaline.
"Zinc batteries have their place in remote controls, but zinc is much more of a discount product. It's not so present in the grocers," explains Tim Clark, group manager of Panasonic UK & Ireland.
In fact, shoppers may be making a false economy when they head to the pound stores for their batteries.
A survey by The Grocer of the product lines currently available reveals that the best deal on alkaline AA batteries is at Asda, where a 50 pack of JCB-branded batteries retails for £10, or 20p a battery. Not far behind are Aldi and Lidl, offering alkaline ranges at 25p a battery – in rather more useful 8-packs.
Of the major retailers, only Morrisons lists a zinc battery range, with its own-label 12 pack retailing at £1.49, or 12.4p per AA battery.
Who sells the cheapest AA battery?
Poundworld
6.25p (zinc)
99p Stores
8.25p (zinc)
Poundland
9.1p (zinc)
Morrisons
12.41p (zinc)
Asda
20p (alkaline)
Aldi
24.9p (alkaline)
Lidl
24.9p (alkaline)
Tesco
31p (alkaline)
Sainsbury's
46p (alkaline)
There's a suggestion that consumers may be growing to wise to the difference. "We have seen consumers shifting more towards alkaline from zinc as they are gradually realising that alkaline is now required more than ever to power modern devices and that alkaline is a much superior battery," says Savvas Papachristou, sales rep for Toshiba batteries in the UK.
But this doesn't mean the supermarkets have won the argument on 'quality' alkaline versus 'cheap' zinc. Value sales in bargain stores are up 64% [52 w/e 22 July 14]; Kantar Worldpanel's Michael Nyhan says the discounters are "attracting new shoppers and encouraging them to spend more through buying more volume".
"It is likely that the supermarkets will try and grow share by listing some of the cheaper brands we see in the discounters to capitalise on the price- not quality-sensitive shopper," says Nyhan.
So just as it seems consumers are trading up, supermarkets may go the other way. Either way, shoppers are well advised to give batteries more thought than they usually might. With such a vast array of brands on offer, and so many competing claims, it pays to shop around. If the price looks too good to be true, it probably is.