Ocado is offering small British food and drinks suppliers the chance to win a listing and £20,000 to spend on marketing.

Businesses have until 15 May to enter the online supermarket's "Britain's Next Top Supplier" competition with a product not already listed by Tesco, Sainsbury's, Waitrose, Morrisons, Asda or Amazon.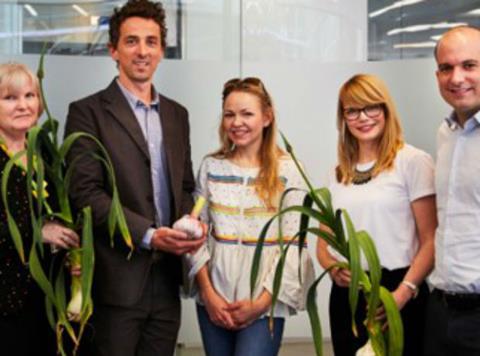 Applications will be reviewed by Ocado's buying team before shortlisted candidates are invited to present in person.

It's the fourth year in a row Ocado has run the annual competition, which startups are encouraged to enter.

Ocado's online model allows it to work with smaller quantities than store chains, eliminating the need for suppliers to provide very high volumes and creating opportunities for smaller businesses, according to the supermarket.

Ocado's head buyer Rose Price, who will be on the judging panel, said: "With 70% of our supplier base made up of SMEs, we're dedicated to discovering the UK's most passionate producers, no matter how small, and helping them to bring their business to the next level by selling on a national scale.

"We're always looking for unique, high-quality items that are full of flavour to enhance our fantastic range, and this competition is intrinsic to finding the best of British."

Last year's winner, The Garlic Farm, which is based on the Isle of Wight, now has more than 50 products listed by Ocado.

Barnaby Edwards, The Garlic Farm's creative director, said: "We chalk this up as a massive success; winning the award and being nationally recognised has been game-changing."

Application forms can be found at supplyocado.com/bnts.