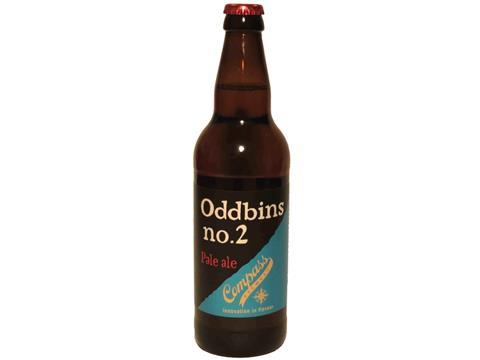 Oddbins is launching its first own-label drinks range, a selection craft beers that will be sourced from independent breweries.

The retailer rolled out pale ale Oddbins No 2 to stores this week (rsp: £2.65/ 500ml), and will be adding two further "distinctive" craft beers to the range over the next six months. The move follows the success of limited-edition Oddbins No 1, which was sold in the run-up to Christmas.

Oddbins MD Ayo Akintola said the performance of No 1 - a winter ale produced by the East London Brewery - had shown the retailer could "leverage the Oddbins brand at a product level".

"We have successfully introduced craft ale to a new consumer group that had previously opted for big brand beers," he said, adding that the launch of the range was part of Oddbins' commitment to promoting independent breweries.

No 2 - a light German-style pale ale made with smoked malt - has been created in partnership with Oxfordshire-based Compass Brewery.

The retailer is to stock three further Compass ales: dry-hopped 6% abv IPA Kings Shipment; 4.8% abv stout Baltic Night; and a 3.9% abv wheat beer with ginger and lemon called Symposium.

Oddbins currently stocks 293 craft beers across its retail estate, having boosted its offering by nearly a third over the past six months. Craft beer now accounted for 47% of its beer offering, said the retailer.

The retailer is looking to boost the size of its estate from 35 to more than 100 stores in the next 12 months.