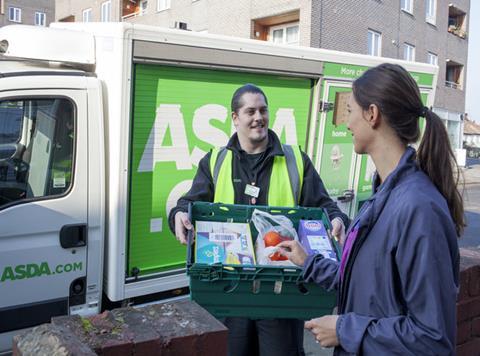 Star order: Asda

Name: Simon Gregg

Job title: Vice president for online grocery

Our shopper raved about the functionality of your site. It's great to hear such positive customer feedback, which backs up market and our internal metrics. Our grocery home shopping colleagues deserve a huge thank you for their continued hard work to deliver a great service for our customers.

This is Asda's first online 33 win since October 2015. What improvements have you carried out since then? Online has been and remains a key investment area for Asda and Walmart, whether that be in improved website and apps or enhanced operational tools. Everything we're working on is to continually improve the customer experience, end to end, from point of click - wherever that may be, and on whatever device the customer prefers - to point of delivery at the doorstep.

What do you see as the key trends in online grocery? The usage of mobile and tablet devices continues to grow so we need to have a real focus on mobile, tablet and apps development. Some of the most recent enhancements we've made that customers love are a new homepage that is more inviting and offers inspiration and ideas to customers, a less cluttered shopping experience throughout the site and search and navigation enhancements that make it easier and faster for customers to find exactly what they want and reduce their time spent shopping.

Asda has been a pioneer of click & collect. Is it still a key priority? Click & collect is our fastest-growing fulfilment format. The offer has lots of choice - we offer same-day grocery delivery and a clothing/general merchandise offer through our ToYou service, which also offers third-party parcel pickup and return for brands. We have seen this channel grow beyond expectation year on year and will continue to focus offering our customers the flexibility and convenience of click & collect to ensure we meet their service needs.

How is Asda responding to major changes in online grocery driven by operators such as Amazon and Deliveroo? The amount of innovation and the pace in this space is exciting and makes it a really competitive environment to work in - we're constantly listening to customer feedback to see what more they are looking for from their online experience.

We're focused on delivering a grocery shopping experience that is as easy as possible for our customers and delivers great products and service.