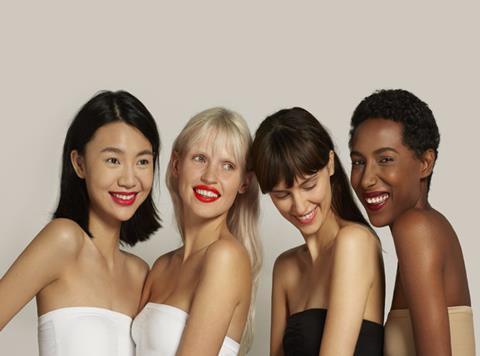 The online retailer has added 17 colour cosmetics SKUs to its Find own-brand offer, which it already uses for clothing.
Priced between £5.58 and £11.44, the new additions – most of which started going live in November 2018 – include lip, eye, face and nail products.
Many of them are sold in bundles of two or more products, rather than individually, mirroring the approach Amazon has taken for own label in other categories. For example, it sells two cheek highlighter sticks for £11.44, and a mascara, eye pencil and sharpener for £9.14.
All products are available through Prime and eligible for one-day delivery.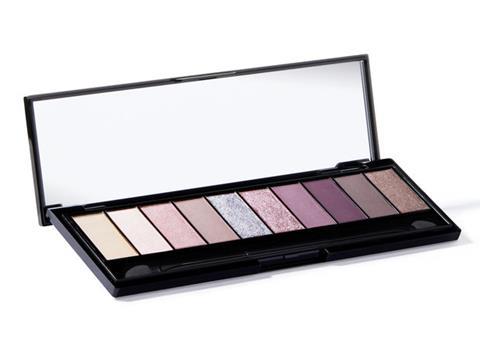 "The Find beauty products are Amazon's new private-label collection of quality colour cosmetics," said an Amazon spokeswoman.
"We aim to offer the largest selection to our customers and are excited to offer this new collection, for those who want to shop high-quality make-up products at affordable prices."
A tough nut to crack?
Amazon's push into own-label cosmetics comes as beauty is becoming an area of growing interest to the major supermarkets.
Last autumn, Sainsbury's started trialling an expanded beauty range as well as Fragrance Shop concessions in some stores, while other supermarkets have also ramped up their beauty offerings.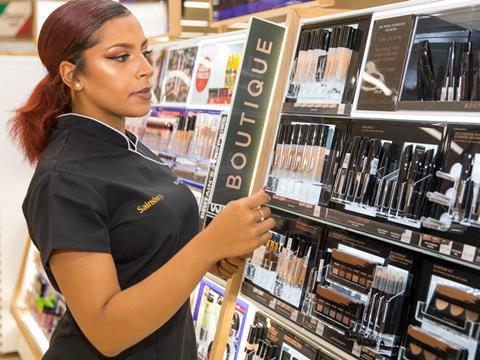 By contrast, Amazon's presence in beauty has been relatively limited to date. Changing that would be "a tough nut to crack", says Roshida Khanom, associate director for beauty & personal care at Mintel.
"Buying colour cosmetics is as much about the experience as it is about the end product, which is why we've seen beauty giants invest in technology such as virtual reality to enhance the in-store experience in a bricks and mortar setting. Transferring that experience on to online shopping is tricky, and Amazon's web interface isn't the most attractive.
"However, the products could pique interest in consumers enough to warrant experimentation. The sleek packaging has already been compared with other higher-end brands, whilst the offering of bundles rather than individual products encourages shoppers to buy across the range.
"The range is currently limited however, and with diversity being a hot topic and top of mind for brands in this sector, the line as it currently stands will have a limited appeal."
New additions to Solimo
Amazon has also ramped up its footprint in the healthcare category, launching a range of vitamins and supplements under its Solimo own label.
Initially focused on coffee and biscuits, the Solimo brand now features 36 vitamin SKUs, many of them added in December and early January.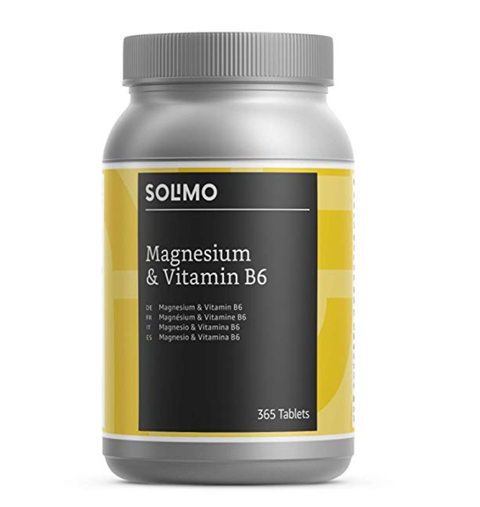 Recent additions include vitamin C and zinc tablets (£9.43 for 365), vitamin D tablets (£4.69 for 365) and magnesium and vitamin B6 tablets (£11.65 for 365).
Separately, Amazon has also expanded Solimo into new grocery categories, including Swiss chocolate bars (sold in bundles of 12 100g bars for £9.86) and table sauces such as mayonnaise, ketchup and mustard, also sold in bundles and aimed at the HoReCa trade.