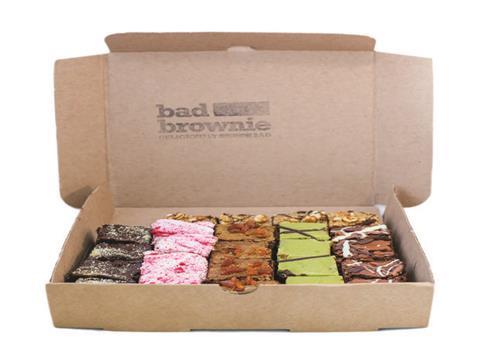 Amazon Fresh is promoting independent producers by offering hefty discounts on their produce for London Food Fair.

Fourteen independent suppliers have agreed to offer at least a 20% discount on their produce between 14 and 20 November as part of the promotion, which is featured on the Amazon Fresh landing page.

A total of 374 items such as premium cheese, meat and olive oil will be sold at a discounted rate for the duration of the week.

The majority of producers have chosen to offer a 20% discount on a selected range of items. Butcher C Lidgate is offering 20% off pies and Murray's Fresh Fish will give the same discount on selected seafood items.

Other companies, such as Bad Brownie bakery and Paxton & Whitfield cheesemonger, are offering an even more generous discount of 25% on certain items, and Partridges is offering 50% off loose leaf tea.
Bad Brownie co-founder Paz Sarmah said he signed up to the promotion to encourage trials of his products, which sell at a premium price point of £7.50 for two. "The ambition for us is that the lower entry price point means it would be trialled more," he said.
"Once people have had our brownies, they tend to come back because our brownies do taste significantly different from the competition," he explained. "So the main objective is to get people into the Bad Brownie world. The product will then be in their shopping basket and Amazon will recommend it as a product you've tried before."
Sarmah added that he was "delighted" with sales from Amazon Fresh since joining in June, although it was not the company's biggest sales channel.

The promotion comes as Amazon Fresh begins its campaign to gain customers for Christmas food deliveries.

The site has a dedicated Christmas page stating that turkeys are available to order from 26 November for delivery between 19 and 24 December. Amazon Fresh is offering new customers an extra incentive in the form of £20 off first orders of £60 or more, and has slashed the cost of Prime membership from £79 to £59 until 18 November.