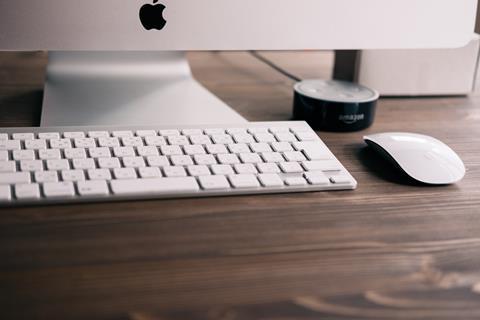 News that Amazon is giving brands the power to remove fakes from its platform will be welcomed by marketers everywhere.
The rest of e-commerce and e-retail has given rise to tremendous opportunities for fmcg brands, but it's a new landscape that comes with new challenges. Battling fake listings on Amazon has always been one of those challenges, but the problem seems to have grown in recent years. And it's no longer just the scourge of the designer handbag companies of the world. It's hitting the fmcg sector hard, and on a global scale, with recent studies putting the loss of profit across the sector at 30% in India alone.
The move seems to play into a broader strategy by the e-commerce giant to give greater control to brands on the platform. But, of course, it isn't just doing it to be nice. Amazon is incredibly disciplined in its focus on being customer-centric and delivering value. Fewer fake products helps brands but it also, and more importantly, helps customers have a better experience on the platform.
Offering more concessions to brands also helps build trust in Amazon as a partner, both in e-retail and, increasingly, advertising. The company reported over $10bn in revenue in 2018 in its 'other' category, which primarily includes advertising sales. Google and Facebook dominate the hundreds of billions spent in digital advertising, but Amazon is aiming to disrupt the duopoly. It's not a bad time for Amazon to be making plays to appeal to big fmcg, especially given the privacy and brand safety concerns dogging Facebook and YouTube.
Most importantly, Amazon will benefit from having increased volumes of clean data on the customers of fmcg brands. Data is the real holy grail for Amazon. It gives it leverage as a retailer with fmcg brands, and gives it a clear line of sight over where, when, and how to launch private or own label competitors. The company closest to the customer will win in the long term; Amazon knows and acts on this truth better than any other company in the world.
Fmcg brands are facing a tough few years. The channel conflict wars are coming to both bricks-and-mortar retailers and Amazon. The big incumbents are especially vulnerable. They're entirely dependent on traditional retail partnerships, but the margins are becoming increasingly tight. Moreover, retailers are facing their own challenges from e-retail, ensuring launching their own private labels with higher margins will become increasingly appealing. Then there's the army of startup DTC brands that are popping up in a world where the barriers to entry and distribution have been demolished.
Smart fmcgs are focusing and investing heavily in e-commerce – both DTC and e-retail. And while it's a frenemy relationship with Amazon, its scale within and domination over the consumer shopping experience cannot be ignored. Amazon optimisation and advertising needs to be part of any fmcg's go-to-market strategy in 2019, especially with Amazon handing over more and more control to the brands themselves.