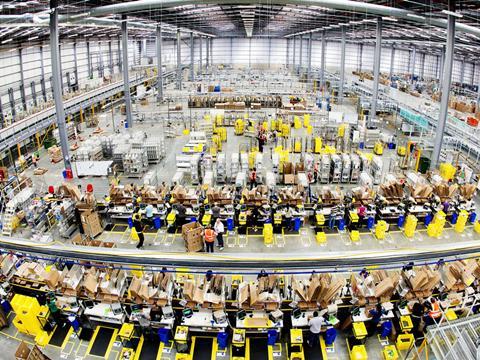 The Competition & Markets Authority (CMA) has been urged to take action amid growing concerns online giant Amazon is to slip the net of Adjudicator Christine Tacon despite accusations about its treatment of suppliers.

The CMA had said it would announce its plans for an extension of the Adjudicator's remit this summer and was expected to add Amazon to the list of retailers she polices, alongside others such as Ocado, Boots and B&M Stores.

But the announcement has been put back and The Grocer understands Amazon may now no longer be included because it has been fighting to prove it does not qualify for the CMA's £1bn groceries sales definition for any extension of Tacon's powers.

In May the CMA told MPs plans to extend the list of retailers would be announced by the end of August.

But the CMA is now refusing to give an exact date for any extension of Tacon's role.
One supplier source said Amazon had been the subject of "masses of claims" by suppliers but they were left powerless because of the lack of cover by GSCOP. "Every time suppliers are hitting a brick wall."

The source claimed Amazon had also been dropping suppliers from its site if it found they were running promotions at a cheaper price in traditional retailers.

"Reports of this sort of behaviour are rife," said the source. "They just drop retailers off the site so they lose all their sales. It's the sort of activity that would never happen under GSCOP."

Jonathan Kittow, director of Simply Supply Chain, which represents many major chilled suppliers, told The Grocer: "As a supply chain consultant working with manufacturers and retailers, I have yet to encounter an organisation that appears to be in breach of so many elements of the Groceries Code."

A CMA spokeswoman said the authority hoped to make an announcement in the autumn and confirmed £1bn sales was the threshold.

Amazon said it could not comment on anecdotal evidence, adding: "Amazon strives to build successful, long-term relationships with suppliers and we work with them every day to help them be successful."