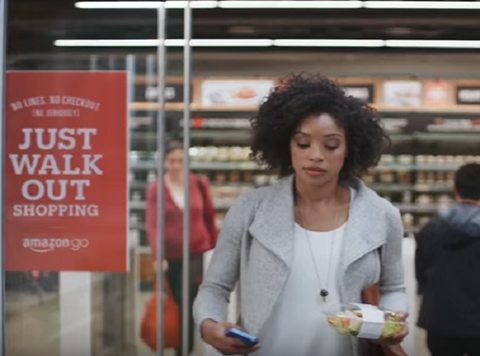 Amazon has edged one step closer towards bringing checkout-free stores to the UK by trademarking two slogans promising to cut queues.

The online retailer filed a trademark for the slogan 'Every queue is a defect' on 11 May, along with the slogan of its Seattle Amazon Go store: 'No queue. No checkout. (No, seriously.)'

The applications come five months after the company trademarked Amazon Go in the UK.

Amazon launched its checkout-free store in Seattle at the end of December. The store, currently still in testing mode, uses sensor and smartphone technology to eliminate the need to pay at the till.

Instead, customers will be able to use their smartphones to download the Amazon Go app, which will track everything they take from the shelves and charge their Amazon account accordingly when they walk out.

Since the beta launch, speculation has been rife over Amazon launching the same format in the UK, and The Times reported it was looking for "about two dozen sites" in London in February.

Amazon declined to comment at the time but it is understood that the company wants to test the waters in Seattle before committing to a wider rollout. The initial store was due to open in "early 2017" but in March The Wall Street Journal reported delays due to ongoing technical problems.

According to the report, the technology was having trouble keeping track of more than 20 people at a time and struggled to track an item that had been moved from its place on the shelf.