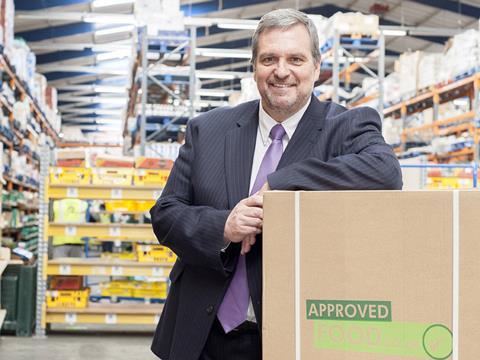 Approved Food, the online seller of short-dated food and drink to the public, is launching a range of new businesses to capitalise on the "sophisticated" systems it has developed in-house.

In a major departure from its core business model, the company - launched in 2009 - will kick off the first of what will be a stable of online shops this weekend focusing on full-dated items. GreatBritishSweets.co.uk will launch this weekend with 1,000 SKUs. NaturallyFree.co.uk, will go live in about six weeks featuring gluten-free, dairy-free, sugar-free and "all naturally good organic products," said Approved Food MD Andy Needham.

Further down the line, Needham said the company would launch InternationalGourmet.co.uk; TrulyPets.co.uk and PamperWarehouse.co.uk - a health and beauty offering.

Approved Food has benefited from the same trends that have seen discounters surge in popularity, with "savvy" shoppers buying from its site. The business made a £140,000 pre-tax profit last year. Annual turnover this year is expected to come in at about £4.2m, although Needham said it would make a small loss because of investment, including expansion into a 60,000 sq ft warehouse, which opened in Sheffield last month.

A five-year lease was taken on the depot in anticipation of year-on-year sales growth of 20%.

Last year, Approved Food dispatched almost nine million items throughout the UK and Europe.