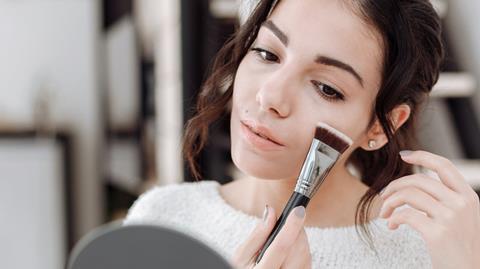 Cosmetic brand Avon, best known for its door-to-door sales model, is to open physical retail stores in the UK for the first time.
Avon CEO Angela Cretu said the move marked a "new era" for the brand "as it steps into the realm of high-touch omnichannel".
The first of the representative-run franchise stores are expected to open "within the next couple of months" the company said.
The UK physical store launch follows the opening of shops in Turkey in 2020, which now account for 3% of the company's turnover. Avon plans to open more than 500 stores globally over the next three years, initially in the UK, South Africa and Brazil.
"Women stayed at home in the past but now they are going out to work and we have to follow them wherever they spend their time and make the service as convenient as possible," Cretu said.
While best known for its reps who sell door to door – and its 'Ding dong, Avon calling!' slogan – sales post-pandemic have shifted to online and social media.
Cretu said the stores would serve as "mini beauty boutiques" and crucially allow customers to "touch and experience the product and have that joy of seeing all the colours available".
The UK stores are unlikely to be in prominent high street locations, but rather "neighbourhood communities".
Training and technology will be provided to reps wanting to start their own Avon stores.
The company will also be rolling out its branded products into Superdrug stores "UK-wide". It follows "a successful launch" of more than 150 products in 100 Superdrug stores in September.
Hundreds more Superdrug stores will carry Avon items from the end of this month.