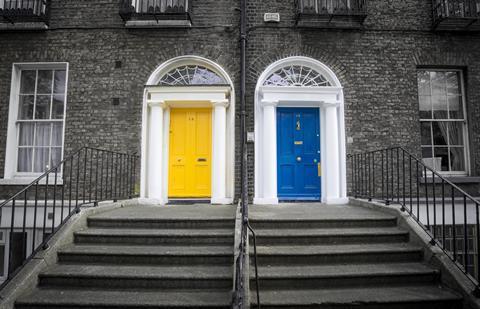 Ocado drivers have been ordered to leave shopping on customer doorsteps and to not take away unwanted bags or returns, to help reduce the spread of coronavirus.
Drivers will no longer enter customers' homes to carry in deliveries to "reduce the risk of inadvertently contracting or spreading the virus" a communication to staff sent yesterday said.
The move applies to all customers "whether they are self-isolating or not" the message noted.
From Monday, driver schedules will include two minutes for them to clean their vans.
"Please focus on areas of high contact", the company told drivers, such as steering wheels, handbrake, radio, satnav and handles.
Drivers were told not to take away bags and returns, even if they had been left outside properties.
"Just tell the customer to keep them for a few weeks and we will let them know when we can pick them up again," the communication read.
As reported yesterday by The Grocer, the government is understood to have sought to reassure companies about the dangers posed to delivery drivers.

It is understood government experts have told online grocers that it is safe for delivery drivers to drop off food to self-isolated homes as the infection generally takes 20 minutes to pass to individuals within two metres of an infected person.
Ministers are set to scrap carrier bag charges, as part of a raft of emergency measures, amid fears used bags are spreading the virus. It is understood concerns about bags being a vector for the virus were raised by Ocado.
Waitrose last week asked customers to inform them if they were self-isolating, so groceries could be left in a designated spot. Asda allows similar instructions to be left to drivers by affected customers when making their order.
"All of our drivers are also equipped with sanitiser spray so they can continually ensure our delivery operation remains clean and hygienic and totes can be wiped down where necessary," Asda said this week.
Sainsbury's has told customers who are self-isolating to notify it within 24 hours of their order arriving. "Shopping will be left outside for them to collect and the crates collected afterwards. Drivers only enter at their own discretion," the company has told customers.
Tesco asked customers who are self-isolating to "let us know that they are in self-isolation when they order or let the driver know at the door, so that they can deliver safely".
Food delivery services like Uber Eats and Deliveroo have this week introduced the option for customers to have orders left on their doorsteps.