Recipe boxes are growing in popularity, but amid growing competition do they stack up financially and gastronomically?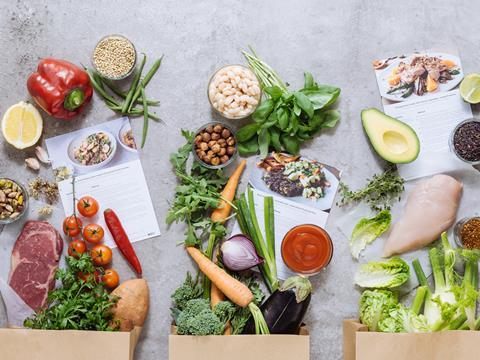 Three years ago, Gousto founders Timo Boldt and James Carter entered the Dragons' Den asking for a £100,000 investment. It was a bold move. Despite their outward confidence, the entrepreneurs were well aware they had a tough job. As one of the first recipe box services in the UK (founded in Boldt's living room in 2012) the concept was relatively unknown. And it was yet to make any money: Gousto was losing £25,000 a month and would need to make 12,000 deliveries a month just to break even.
It proved a hard sell. The cooking demonstration raised smiles from the Dragons and Duncan initially pledged to buy a box. But it was he who ultimately delivered the death knell to the pitch, with a curt "I don't think you will ever make any money".
Since then, Gousto has done its best to prove the Dragons wrong. Having failed to get the £100,000 from the Dragons, the company has just received 100 times that much from high-profile investors including Unilever Ventures and Barclays. And though Gousto won't reveal profit figures, it has comfortably smashed its break-even point, to hit 400,000 deliveries a month.

However, despite obliterating its initial target, Gousto arguably faces more challenges than ever. The recipe box market is becoming increasingly crowded. The latest is healthy eating specialist Mindful Chef, which surpassed its £400,000 funding target in just one week this summer, joining the likes of Hello Fresh - which raised €75m last year - and Simply Cook. Meanwhile organic veg box purveyors Abel & Cole and Riverford Organic have added new portioned recipe boxes - and perhaps most significantly Waitrose and Tesco have launched in-store recipe kits this autumn.

So how much more can the market grow? And how does the business model stack up? Is anyone making any money from online delivery recipe box services?
Gousto claims to have grown sales 238% annually for the past three years, earning it a place in the Sunday Times Fast Track 100. Hello Fresh's global revenue stood at nearly €305m for the year ending 31 December 2015, up a tasty 338% on the previous year, after launching in the US. And overall expenditure on recipe box services leapt 65% in the first half of 2016 according to analysis of 5.8 million bank customers by purchase intelligence specialist Cardlytics, taking "a small yet notable bite out of supermarket sales", it said. The report shows customers using meal kit delivery services spent 2.8% less on groceries and 2.2% less on eating out.
But scratch beneath the surface, and the financials aren't quite so rosy. Hello Fresh's high sales growth has only been generated by a huge investment in marketing with money-off deals and free boxes, which left it with losses of €45.7m in the first half of 2016 (up from €21m the year before).

This burn rate forced German parent company Rocket Internet to pull plans to float it at an eye-watering €2.6bn valuation last year, amidst growing losses. "I'd expect those losses to accelerate before it goes in the other direction," one told the Financial Times, while technology analyst Neil Campling at Aviate Global added: "Absolutely no one I spoke to had any appetite for this deal."

Cash burn

One year on, and the losses continue to worry Shore Capital analyst Clive Black. "Such recipe box ventures require a reasonable amount of capital expenditure to prepare goods, fund operational complexity, and establish brand recognition and reputation - hence a high rate of cash burn," he explains.
"No recipe box company has yet demonstrated it can make a profit. As such, investors see them as high-risk ventures"
Hello Fresh is not alone, though. No recipe box company has yet demonstrated it can make a profit. "Some see these emerging businesses as the future and back them with evangelical zeal, while others wouldn't touch the early stage with a barge pole," explains Black. Nevertheless, he believes these services will form "part of the future" of the grocery industry and believes the strongest operators will "rise to the top".

And there are signs of promise. If Hello Fresh hadn't spent nearly €121m on marketing in 2015, it would have made a pre-tax profit (albeit a relatively modest one of €3.75m). Fulfilment expenses are also hefty at just shy of €121m, but Hello Fresh MD Ian Marsh is confident profits will come once the short-term marketing spend falls. "The economics are very robust. We will hit a tipping point with marketing spend and, as and when we want to make that change, it won't be difficult."

"For us, it's a trade-off," he adds. "We have an excellent concept but we need to get our brand out there, so we campaign."

The aim of this marketing is, of course, to attract a larger cross-section of the population. Currently, recipe boxes remain a niche proposition. Hello Fresh was the largest such service in 2015 with roughly 0.2% of the grocery market, Mintel estimates, and the recipe box sector is thought to have under 1% share today. Overseas markets are proof this can grow further, Marsh argues. "In countries where this is more advanced like Sweden, several percentage points of the population - around 2% or 3% - buy recipe boxes," he says.

In fact, Marsh believes recipe boxes can have relatively mass appeal. A Mintel survey last year found 4% of Brits had used an online food specialist such as Abel & Cole or Hello Fresh, a figure that rose to 7% among the urban population. Data from demographic information specialist CACI shows the key selling points of a recipe box service - new recipes, ready to be cooked from scratch in an online service - are most likely to appeal to 'affluent achiever' and 'rising prosperity' groups, which are particularly prevalent in London.

And though these groups represent 23% of the UK population Marsh believes the potential goes beyond that. "London is a relatively small part of our sales now," he reveals. The different options available - from a classic box containing three meals for two, to a family box - all appeal to different demographics. "The five-meals-a-week box tends to appeal to parents with very young kids, while younger busy professionals tend to order the three-meal boxes. We have a diverse range of customers.

"The common theme is sharing that desire to get out of a routine and to eat something different and make meal times a pleasure," he says. "On average, we only cook about four to five recipes. So it's as much about adding a bit more excitement into meal times and making them more of a social event."

The key challenge is to convert this interest into long-term loyalty. One thing they want to avoid is customers taking up appealing introductory offers - a free box, for example - then leaving. Hello Fresh has worked hard over the past year to keep customer satisfaction high - adding Jamie Oliver recipes to its repertoire, creating 'super quick' recipes that take under half an hour to cook and launching a cooking app.

Gousto has upped its game with an app of its own to make ordering easier. It also cut the time from order confirmation to delivery from 10 to three days and introduced evening delivery slots last year. As co-founder Boldt explains: "The most important thing for us is listening to the customer and improving the service because that's at the heart of our growth model," he says. "It's making the service better and better around choice and convenience."

The strategy seems to be winning over customers so far: Gousto scores an impressive 8.6 out of 10 on review site Trust Pilot and Hello Fresh is even higher with 8.9. Considering the big four all score under four on the same site, it is no mean feat.

Retailer rivals

But retailers have become wise to the merits of the recipe box model and perceived deficiencies in their own - 38% of customers wanted more variety in retailers' recipe suggestions in 2015, according to Mintel - and have responded in kind.

Most major supermarkets have integrated a wide range of recipes into their online grocery sites that allow customers to add the necessary ingredients to their baskets with one click. Sainsbury's has gone one step further by adding one-click recipes into its Chop Chop app, which delivers groceries within the space of one hour in selected London postcodes, which certainly rivals the recipe box services on convenience.

Until now, the one thing missing has been the ability to buy ingredients in made-to-measure quantities (a key selling point of recipe boxes as it technically removes any element of wasted food). Tesco and Waitrose aimed to change that in October by launching their own recipe kit bags. Crucially these kits have all the fresh and chilled ingredients you need for a meal, including the protein, and not just the correct measures for dried herbs and spices and ambient carbohydrates.
"The most important thing for us is listening to the customer and improving the service because that's at the heart of our growth model"
There are undeniable similarities to the Hello Fresh and Gousto offerings - the Waitrose 'Dinner for Tonight' product contains a step-by-step recipe card that clearly sets out the preparation time (typically no longer than half an hour). As Waitrose says, it is designed to bring "ultra convenience" to scratch cooking with recipes that are "inspiring and quick to make". The parallels are obvious, but Gousto's Boldt insists there is nothing to fear from these supermarket ventures.
"The core problem with Tesco and Waitrose kits is there is still the same waste issue as they have to supply a huge store network and can't predict accurately what customers want," he says. "I just need to make sure my model is sustainable and viable, and that I deliver more value to the customer."

As it stands, Gousto does appear competitive on value. Waitrose and Tesco kits are priced between £8 and £12 per kit (£4 to £6 per portion), while Gousto costs between £3.75 and £6.87 per meal and comes with the added convenience of having the ingredients delivered to your door.

These benefits may mean supermarkets struggle to tempt recipe box customers away. Feedback on review sites praises the "efficient delivery" and "no shopping" element of these companies. And one customer doubts supermarkets can live up to their sourcing standards.

"I would want to know I have the same assurances," he says. "I like the fact that Hello Fresh is mostly organic and locally produced, from the UK, so it doesn't have a large carbon footprint."

Nevertheless, companies such as Hello Fresh would be reckless to ignore the competition from retailers. Ocado's marketing and commercial director Lawrence Hene points out recipe box companies aren't a one-stop shop (although Gousto offers add-ons such as breakfast items and wine, while Abel & Cole sells staples like bread and milk).

"They don't give you the whole grocery shop, which means you need another delivery a week," he says. With the ability to deliver a wide range of staples like milk and cereal on top of ingredients, Hene believes it potentially makes more sense for retailers such as Ocado to deliver recipes to doors.

In an increasingly competitive sector, recipe box companies face plenty of challenges ahead, even ones that haven't emerged yet. And even if they can stand out from direct competitors and retailers, they will need to gain significantly more market share before they can lower their hefty spend on marketing. So it may be a while yet before investors, like the Dragons, see recipe boxes as a meal ticket.
Gousto
Launched: 2012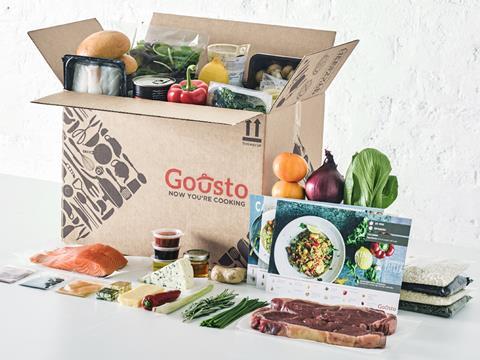 Circulation: 100,000 meals per week
Sales/profits: weekly customer deliveries grew 20x in 2015 and operating margin tripled
Price: From £3.75 per meal to £6.87, depending on which option. A box of three recipes for two people is £34.99
Choice: 12 meals a week, of which you can choose between two and four
Introductory offers: £9.99 for your first box
Rewards for loyalty: Existing customers receive £15 credit for referring a friend
Veggie? Four per week
Healthy? No specific healthy options but lower calorie options available
Unique selling point: Gousto says it offers "more meal choice than any other recipe box" and offers add-ons like wine, desserts, breakfast, and healthy snacks for kids
What's it like? The Gousto box of pork and colcannon mash, chicken cacciatore and butter chicken sounded like foodie heaven, and largely lived up to expectations. Some recipes weren't suitable for kitchen novices and required a bit of skill - the pork took longer than the 30 minutes Gousto estimates and the butter chicken required a food processor - but all produced restaurant-quality dishes that left me scraping the plate clean. Two of the options were surprisingly light at under 600 calories, though the butter chicken compensated by weighing in at over 900 calories. All in all a delicious menu.
Hello Fresh
Launched: 2012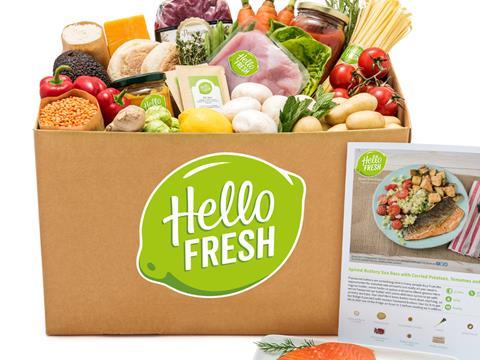 Circulation: Over 8.5 million meals per month worldwide
Sales/profits: Sales up 338% to €305m (£259m) in 2015 but pre-tax losses spiralled to €117m (£99m) in same period
Price: From £36 for a veggie box of three meals for two, to £64 for a family box of four meals for four
Choice: Five meals a week for the classic and veggie boxes (of which you must choose three)
Introductory offers: These change regularly but often include vouchers for 50% off your first box or £20 off your first and second box. Existing customers can also send their friends a free box.
Rewards for loyalty: A points scheme that equates to gifts including tea towels, chopping boards and peppermills
Veggie? A special box with five options per week
Healthy? Recipes labelled 'low calorie' are under 650 calories
Unique selling point: Hello Fresh prides itself on its customer focus, analysing "tens of thousands of pieces of feedback" each month to help develop recipes and improve its service
What's it like? I ordered a classic box of teriyaki chicken, steak tagliata and spiced pork with creamy lentils. The recipes were fairly foolproof and didn't take long to make, so would be ideal for a cooking novice, with clear step-by-step instructions too. And foodies would definitely appreciate the emphasis on local, organic produce, backed up with a leaflet explaining where the ingredients had been sourced from. The box largely scored well on taste: the steak and pork dishes were particularly delicious but the teriyaki chicken was a bit dry so I needed to add sour cream. Would definitely recommend to those looking to get into scratch cooking but with limited time.
Mindful Chef
Launched: 2015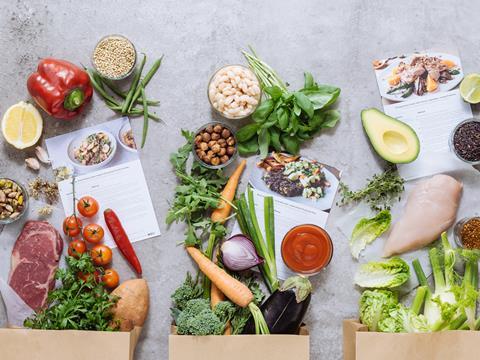 Circulation: Delivered 150,000 meals since its launch 18 months ago
Sales/profits: Full figures not disclosed but Mindful Chef says it delivered 32,000 meals in November, making it 20x the size of last year and claims to have higher margins than "traditional grocers"
Price: From £6 per portion for a box of three meals for four people to £9 per portion for a box of three meals for one
Choice: Eight recipes per week, of which customers can choose between two and five
Introductory offers: Customers receive a free spiralizer on their third delivery
Rewards for loyalty: No formal loyalty scheme
Veggie? Four vegan options a week
Healthy? All recipes are gluten-free, dairy-free and free from refined carbs
Unique selling point: The frree-from health benefits are Mindful Chef's point of difference. Its boxes are packed full of organic vegetables, complex carbohydrates and whole grains to encourage a healthy, balanced diet. It also claims to provide the UK's only single-person recipe box
What's it like? As a lover of comfort food, I admit my heart sank slightly when I saw Mindful Chef was free from dairy, gluten and refined carbs. But the chicken and butternut squash quinoa risotto turned out to be one of the tastiest dishes I've ever cooked. So tasty, in fact, I may have waived the health benefits by helping myself to a second portion. The cooking required a bit of expertise - it took me longer than the stated 30 minutes, mostly because I was struggling to cut up the whole butternut squash into 1cm cubes - but the result was well worth the effort.
Riverford
Launched: 2014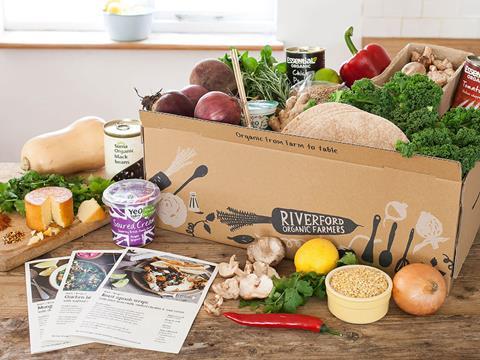 Circulation: 1,100 boxes a week in past year (vs 50,000 for veg boxes)
Price: From £5.65 per portion
Sales/profits: Recipe boxes a "big contributor" at +31% yoy to £58m sales (y/e 30 May 2016) but profits of £793k relate to y/e 30 May 2015
Choice: 4 different box options, two veggie and two meat
Introductory offers: None. Have vowed never to offer anything to new customers that wouldn't offer existing ones as part of pledge to treat suppliers fairly
Rewards for loyalty: Not yet but looking into free gifts for loyal customers
Veggie? 50% of all meals are vegetarian
Healthy? No specific healthy option but very veg focused
Unique selling point: Riverford say "the veg" is what sets them apart from rivals. "We're all about focusing on veggies and making them shine in all the dishes
What's it like? We ordered the Quick Vegetarian option. True to their USP the veggies looked freshly picked from the farm with dry ingredients handily segregated into each recipe. Instructions for the veggie Kedgeree with roasted cherry tomatoes were simple and straightforward and cooking times were spot on with eggs oozy at just the moment the rice was ready to serve. Parsnip and white bean fritters offered another unusual mid-week meal and would suit perfectly flexitarian millennials now ditching meat during the week.
Abel & Cole
Launched: 2014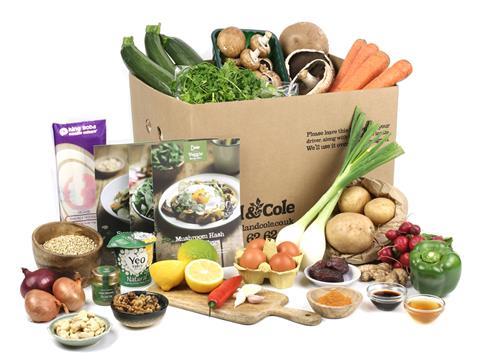 Circulation: 10,400 meals a week on average
Sales/profits: Veg box sales rose 13% in y/e April 2015 but pre-tax profits fell 26%. Breakdown for recipe box business not disclosed
Price: From £36 for a veggie box of three meals for two to £42 for a foodie box of three meals for two
Choice: Customers can't choose specific meals but will receive three a week depending on their subscription - simple, foodie, veggie or light
Introductory offers: Abel & Cole says it isn't "hugely offer-led" but does offer a fourth recipe box free
Rewards for loyalty: No formal loyalty scheme
Veggie? Specific vegetarian box
Healthy? Specific light box made up of one meat, one fish and one vegetarian option, each containing less than 500 calories
Unique selling point: Having started out as an organic fruit and veg box service, Abel & Cole says it puts vegetables "at the heart of its recipes". Recipes are 100% organic and planned around the seasons. Plus Abel & Cole sells staples like milk, cleaning products and bread, so customers can get weekly shop items delivered with their box
What's it like? We ordered the Foodie box, which promises creative dishes for the more adventurous home cook. Whipping up the Chicken Khao Soi, a northern Thai curry, did take a little longer than the 30 mins promised (largely thanks to quite a bit of tiresome tumeric grating) but all the ingredients supplied were high quality, helpfully portioned up and made for a lovely warming winter meal that felt a little out the ordinary. The same went for the veggie burrito bowl and a serving of succulent lamb neck with parsnip mash for the remaining two nights. Perfect for time-poor couples who love their food.