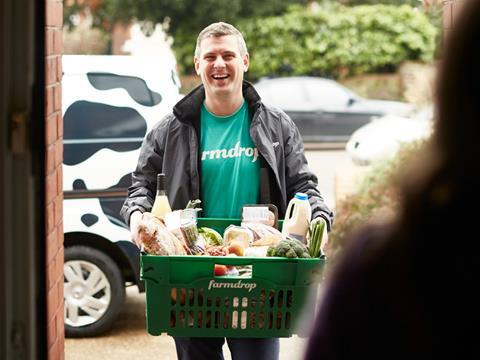 Local produce delivery firm Farmdrop is to use artificial intelligence to offer personalised recommendations on its website and app in a bid to push growth.

The logistics firm, which specialises in delivering direct for local farmers and producers, is also set to use AI to deliver personalised messages through email and texts.

Currently, Farmdrop's website and IOS app do not make personalised recommendations.

The move will see customers receive product recommendations and messages based on past purchases and behaviour, such as spending time browsing particular product types on Farmdrop's site.

It's in partnership with tech firm Selligent Marketing Cloud, which also works with Asda, Ocado and Walmart.

Last month, Farmdrop secured £10m investment to fuel expansion from London and Bristol into the south east and north of England. The company aims to double the number of households it can reach from two million to four million within five months.
"Farmdrop will be able to deliver consistently personalised and targeted communications across all channels," said Nick Worth, chief marketing officer at Selligent Marketing Cloud.

"We are looking forward to working with them and helping them to transform their customer experience by understanding, tailoring and acting upon individual shopper behaviour."

Claire Gostling, Farmdrop's head of customer marketing, said: "With more people than ever before choosing to buy their groceries online, we needed a partner who could give our customers a sophisticated and personalised shopping experience."

Farmdrop claims to give producers "unprecedented share of the retail price" by delivering direct for them instead of retailers. Orders are placed on Farmdrop's website or app and picked by producers. Delivery is £3 on orders under £30 and drivers use electric vans. The earliest delivery slot is the next day.