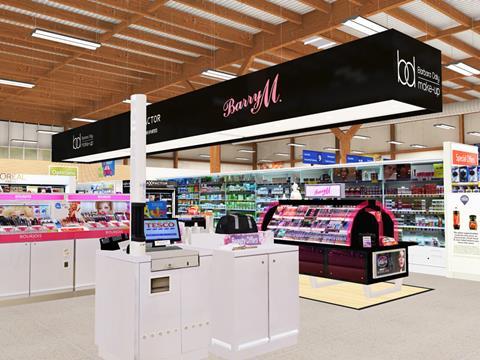 Drones, grocery robots and faster-than-one-hour delivery - there are few things able to surprise a room of e-commerce experts. So, when the 'Chinese Amazon' JD.com presented its drone delivery programme at retail conference Shoptalk Europe in Copenhagen this week, no one batted an eyelid. Similarly, few eyebrows were raised when Starship Technologies demonstrated shoppers could soon receive their groceries in one of its robots, or when Tesco proclaimed it could deliver "much faster" than an hour.

Yet in the fast-paced world of e-commerce, there is always room for something new. Companies presented ideas that may not yet have captured mainstream imagination as much as drones, but had the potential to change ways of working in grocery retail. The Grocer picks out four of the best.
1. Automatic replenishment
The shopping list has been a long-time enemy of Amazon, which has tried numerous ways to kill off our habit of writing down groceries. Most forward-thinking of these was its bid to introduce automatic replenishment into our homes. Last August, the online giant revealed it was working with the likes of Bosch and Siemens to create devices with the intelligence to make this dream possible - for example, a washing machine that knows to order laundry capsules when you've completed a certain number of washes. But that all depends on consumers buying into these devices. Israeli company Kwik has gone one step further by offering automatic replenishment on existing machines - whether for washing, coffee or printing. Users need only place a Kwik button, which has sensors and machine learning algorithms to detect usage, on their machine to set up automatic orders when they are due to run out. The likes of P&G and Kimberly-Clark have already signed up in the US and founder Ofer Klein is now looking to take the technology to the UK, having already begun talks with one of the big four.
2. AI shopping assistants
"Artificial intelligence will be the mother of all inflection points," proclaimed eBay's chief product officer RJ Pitmann during his presentation at Shoptalk. He highlighted the rapid pace of AI's evolution and warned anyone who failed to get on board would effectively be "brain dead" in future. It was a bold statement, but eBay is living by its mantra. It has ploughed significant investment into creating a Shopbot, which interacts with users "just like a friend" to find out what they are looking for, asking for specs such as price, colour and size.

This concept may not be directly applicable to grocery, but plenty of exhibitors were offering more suitable AI shopping assistants. There was plenty of talk of voice tech, made topical by the voice command programmes developed by Ocado and Tesco over the past year. Plus an app created by a company called Slyce can place grocery orders simply using photographic information. Users need only take a picture of the product they want to order and the app, already deployed in the US, uses AI to work out the rest.

3. Virtual reality planograms
Wish you could change your store layout with the click of a button? Exhibitor InContext solution has made this wish (almost) a reality. Its VR technology makes changing store layout almost like a retail-based video game. Retailers can put on a VR headset to virtually add/remove products at the touch of a button, guided by visual information on the best/worst sellers. New planograms can be tested out virtually among InContext's panel of online shoppers, and compared against the old layout. CEO Mark Hardy maintains the process is cheaper and more efficient than moving everything around for in-store A/B testing.
4. Personalised recipe videos
Until now, digital marketing firm Ecrebo has focused on creating personalised PoS offers for the likes of Waitrose and M&S. Today, it is expanding its remit to add value to the shopping experience. It has signed a deal with a DIY company to offer 'how to' videos through its app - for example, users who buy a drill will receive a link to a demonstration of how to use it. Marketing VP Andy Watts can envisage such a concept in grocery. "If someone is buying chicken, tortillas and spices, why not link to a video showing them how to make the best chicken fajitas?" he asks. Waitrose is already looking at including recipe ideas into its in-store app, so the idea may not be as far away as it seems.