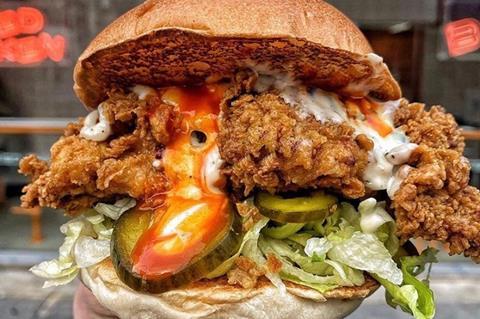 A voice technology start-up has partnered with a Brixton takeaway to launch what it claims is the first end to end takeaway delivery service via Amazon Alexa smart speaker.
Ordering food by speaking to an Alexa device has been possible for some time – offered by the likes of Just Eat and Domino's Pizza – but the option has been limited to repeat orders, which must be initially made via an app.
With start-up Natta's partnership with Other Side Fried customers can "enjoy the full takeaway experience on Alexa regardless of whether the customer has ordered from the restaurant before or knows the menu" said Natta founder Jon Sprank.
Users enable the Alexa skill, and then "order and check out in one sentence". Customers can also ask for a menu to be sent to their phone.
Voice ordering is currently available only to customers within a 1.5 mile radius of the restaurant.
"But this is just the start. We are working on a voice-first food delivery marketplace that we will be rolling out across London and the UK in the next few months," Sprank said.
According to research by Quadrangle, more than a fifth of Brits have a smart speaker, up from 9% in 2017.
"Consumers will finally be able to use voice assistants to research, select and order from their favourite restaurants, just as if they were having a conversation with a friend," Sprank added.