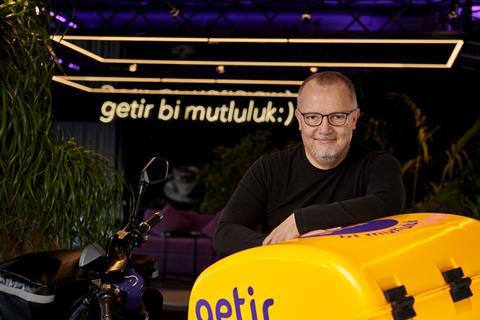 Rapid grocer Getir has closed a $768m funding round, bringing its total funds raised to date to $2bn.
The Series E round takes the company's valuation to $11.8bn, and "cements its position as a decacorn" (a private, venture-backed company with a value exceeding $10bn) the company said.
The round was led by Abu Dhabi sovereign wealth fund Mubadala Investment Company. Other investors included Abu Dhabi Growth Fund (ADG), Alpha Wave Global, Sequoia Capital and Tiger Global.
The cash injection would "enable us to further develop our proposition and technology, as well as invest in our employees to continue to attract the best talent" said Getir founder Nazim Salur.
"We are defining the ultra-fast delivery sector and this latest round of funding is a testament to Getir's position as industry pioneer," he added. "In such an exciting and competitive market we cannot afford to stand still."
Since its first overseas launch in the UK in January last year, the Turkish company has grown a total network of 1,100 dark stores globally, more than a hundred of them in England. Operations cover the UK, Germany, France, Italy, Spain, Netherlands, Portugal and the US. The brand has a presence in 81 cities in Turkey and 48 cities across Europe and the US.
The Getir app has close to 40 million downloads across nine countries, with its riders delivering almost one million orders daily, the company said.
"The latest investment will be utilised to further support Getir's rapid growth within the countries in which it operates, while solidifying its position as leader in the category it created," the company said in a statement.
Ibrahim Ajami, head of ventures and growth at Mubadala, said: "Groceries represent one of the largest offline to online opportunities globally, led by fast-changing consumer habits which have accelerated online purchasing adoption.
"We remain impressed by management's ability to enter new markets whilst providing an exceptional customer experience."
In January, Getir said it would create 6,000 new jobs in the UK by the end of the year, and invest £100m into the country.
Since launching in the UK a year ago, the Turkish company now employs 4,000 people in permanent roles.