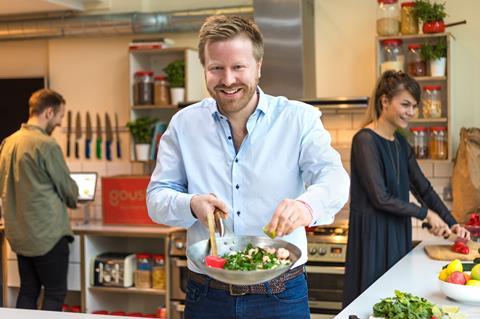 Recipe box provider Gousto has announced it is accelerating its expansion plans following massive growth in online sales.
The company will create more than 1,000 new jobs by 2022, an increase on the target of 700 new roles it set itself in April. It will also "at least triple" the capacity of its customer fulfilment operation.
Gousto said it was investing in "multiple" new fulfilment centres, where recipe boxes are created and sent out for delivery. A second highly automated plant – adding to its current site in Spalding, Lincolnshire – will open before the end of the year, with plans for two more "already in the pipeline".
The brand has enjoyed a year-on-year increase in total online sales of 115% while revenues for the first six months of 2020 have surpassed the £83m of sales reported for the whole of 2019.
The spike in demand is undoubtedly a result of coronavirus. In March it stopped taking on new customers – as "customers bedded in for lockdown", web traffic peaked at up to 10 times normal levels. Gousto delivered five million meals in June compared to around half that amount in January.
The company's CEO and founder Timo Boldt expects the heightened demand to last and bring "structural changes" in the UK grocery market.
"The UK recipe box market has come of age with the recent lockdown accelerating structural trends which were already firmly underway. We have maintained record sales, even with the progressive easing of lockdown restrictions and view this shift as part of a wider permanent redrawing of the grocery landscape," said Boldt.
"Overnight our market has opened up to a far larger audience," he added.
The company expects to report a "significant" maiden profit in 2020, following an operating loss of £12.5m in 2019.
Gousto will soon roll out next-day delivery and meal customisation, which it claims will be a first in the recipe box market.