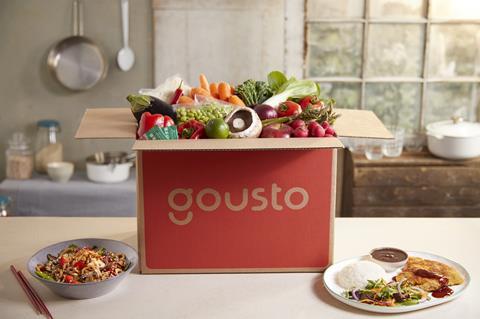 Gousto has teamed up with Wagamama to bring restaurant-style dishes to its subscribers.

Under the six-month partnership, Gousto customers will be able to choose ingredients and recipes for Wagamama dishes as part of their regular subscription.

From this week, there will be four recipes to choose from: Chilli Chicken Ramen, Pork Tonkatsu with Sticky Rice, Yasai Yaki Udon and Teriyaki Chicken Donburi Bowl.

Prices start at £2.98 per portion, while Wagamama restaurants charge £11.75 for Chilli Chicken Ramen and £9.95 for a Yaki Udon.

Gousto said the partnership would enable it to "engage a family-based audience that adores Wagamama".

"Wagamama is one of the most popular restaurants on the British high street, with innovative dishes and vibrant flavours, so we're excited to partner with them to give families the chance to cook the dishes they love in their own homes," said Rachel Chatterton, Gousto food development director.

Wagamama's executive chef Steve Mangleshot said the partnership showcased the restaurant chain's "delicious, soul-nourishing dishes".

"We're passionate about spreading our ethos of positivity from bowl to soul and we're delighted that with Gousto we can now extend this passion to households, where they can recreate these classic dishes from the comfort of their own home," he said.