This is part of our free series, Guide for SMEs, which aims to provide practical, actionable advice for small food and drink brands impacted by the coronavirus crisis
When lockdown hit, many bricks and mortar food and drink businesses had to overcome the roadblock that had landed on their route to market by pivoting their business model.
To find out how it's done, and what needs to be considered when you make the switch, we spoke to Stefano Cuomo, MD of Faversham food hall Macknade, which introduced its first delivery service while in lockdown to keep the tills ringing.
Are there any considerations small businesses should take into account before they decide to pivot?
For the hospitality sector, particularly food and beverage retailers, the main consideration is whether to offer delivery or takeaway options. In the short term, delivery and takeaway services can work well as they can be scaled up or down, and the approach allows businesses to maintain a positive rapport with their customers.
However, the overheads for retail and delivery are very different, which should be an important concern influencing the decision to pivot into delivery. For small and medium-sized retailers, whilst it's important to be dynamic, innovation needs to be carried out in a way that doesn't result in extra overheads or your business won't benefit. The best strategic approach is to review measures regularly to ensure that they can be fulfilled.
Another huge consideration is the health and safety of both employees and customers. Understanding the current health and safety guidelines is crucial; we work with a support organisation for SMEs, Locate in Kent, to help unpick the requirements, and I believe in other parts of the UK, there are similar support services.
What work must be done ahead of changing your business plan?
Considering your margins is a major part of creating a strategic plan. Thanks to the government furlough scheme, we have been given some headspace to revisit our business model with the burden of extra overheads taken away.
From March to July, we have been able to relook at our model and start to pivot. These changes in our approach aren't just to help us to remain profitable now, but allow us some wiggle room to examine our business model in depth to make sure it's still going to be relevant in two years' time.
Naturally, this is challenging in the current climate as there are still a lot of unknowns, but having a central strategy to guide you, that is flexible enough to be adapted as we progress through the crisis, will be key for SMEs to ensure the success of their business.
How will pivoting impact taxation?
It comes back to margin. Businesses have been able to defer a lot of their overheads thanks to government measures, but there is going to be some unpicking to be done in the coming months as businesses start to look at bringing those costs back in, and what the impact is going to be.
Additionally, from a cashflow perspective, businesses need to ensure their deferred payments are being planned for.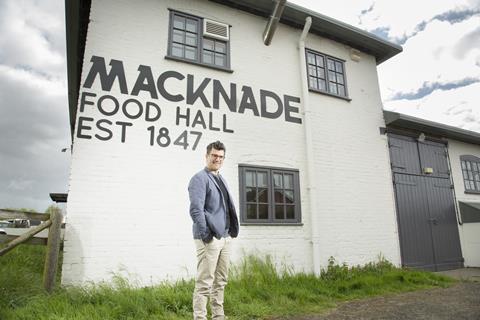 What kind of support is available for SMEs who are considering diversification?
I'd encourage SMEs to look at the organisations that work with their local council as a starting point, as well as identifying the main areas of support you would benefit from.
In Kent, where Macknade is based, we have organisations like Locate in Kent, Visit Kent and Produced in Kent that provide fantastic resources for SMEs. These agencies are partners of the local council and offer business support services. There is also funding available from Kent County Council, in the form of 0% loans, to support businesses already in Kent or those looking to relocate there.
Finding and meeting other businesses that are similar to yours is helpful too. We find that connecting with other SMEs and sharing information to support each other can make a lot of difference.
When should an SME communicate the switch to customers?
The approach should be the same as any other trading period: keep having continual dialogue with your customers with clear messages about what you're doing. It's important to explain the approach you're taking and reassure customers that your product and its quality remains the same.
Now more than ever, communication is key to maintain your customer relationships, and adopting a transparent and inclusive manner with your customer communications – keeping them updated on the progress of your plans and how your business is faring – will help to keep them engaged with your business.
Do staff contracts need to be changed?
At the moment, the formal employee contract will remain the same, in terms of being an overview of responsibilities and expectations of the team member. Although, as the situation in the UK changes, it is likely that contracts are going to need to adapt in line with the 'new normal'.
As we start to move forward towards a more flexible way of working, this is going to have to be contracted in.
Are there any popular switches for businesses operating in certain markets?
The obvious one for food and drink businesses has been delivery. This shift, however, can only come with an understanding of who your core customers are, as no business can service everyone.
At Macknade, our customer age demographic is 60-plus. When we look at this core customer, the chances are they were isolating earlier than other age groups and are likely to continue to prioritise home delivery options.
Delivery therefore makes strategic sense in the context of our customer base. I think that is the main point to consider – understand who you are targeting and how your business can pivot to suit your customer base.