Since the lockdown, brands have been establishing DTC sites in double-quick time. How are they getting off the ground so quickly?
Global pandemics are rarely a good time to start a new business venture. Unless, of course, you are selling directly to consumers. In which case, there has never been a better time.

So says Jean Philippe Nier, Kraft Heinz's head of e-commerce, who spearheaded the launch of Heinz To Home last month. As lockdown has left swathes of consumers at home, unwilling or unable to brave the shops, while historic spikes in demand are coupled with poor availability, it was "the best opportunity to ever try" the DTC site.

"We thought 'is there anything we can do?'" Nier says. But the response had to be rapid. "If you wait two or three months your opportunity has gone," says Nier. So a team of four set about building the operation, and three weeks after the DTC idea was pitched to Heinz's leadership team - "they simply told us to make it happen," Nier says - the first Heinz consumer-facing e-commerce site went live.

Heinz hasn't been the only big brand launching a DTC site in the pandemic. Roberts Bakery spent just four weeks getting its site, which sells Get Baking kits, up and running this month. "With the UK in lockdown, baking is booming," explains Megan Harrison, Roberts marketing director. "It's difficult for anyone to get flour or yeast - these items are still scarce in supermarkets, long after loo roll was replenished to usual levels." Also getting in on the act have been Pukka, Princes and PepsiCo (the latter in the US).

So how have brands launched DTC ops so quickly? And do the initiatives have a life beyond the crisis?

External partners have been key to getting DTC sites up and running. Heinz worked with two: one built the e-commerce website, while another manages payment, fulfilment and delivery. "We know how to shift big pallets to supermarkets, but not a bundle to the final shopper," Nier explains. "We knew we needed to work with experts, especially if we wanted to be quick."

Similarly, the Roberts site required "brilliant collaboration" internally and with outside agencies. "Not only did we have to source the components quickly, but to understand and co-ordinate a very new order and fulfilment model," says Harrison.
Not available in stores
One thing they can't outsource is the product offering. That is crucial - and it typically involves bundles that aren't available in the mults. Heinz has an 'Essentials' 16-can mix bundle, as well as sauces and babyfood packages. "The idea is not to compete with a retailer," stresses Nier. "We don't want to be a retailer. There's no point launching a DTC business to sell a single bottle of ketchup."

Roberts Bakery also sells bundles and kits. "You have to think differently about the way you are selling your range, and how the consumer wants to shop in this channel," Harrison says. "To justify a delivery charge, you have to consider what may make it worthwhile to the consumer, and what would add most value."
"To justify a delivery charge, you have to consider what may make it worthwhile to your consumer"
For PepsiCo, PantryShop.com is similarly focused on bundling goods, whereas Snacks.com prompts customers to create a snack pack for themselves or friends.

Marketing is another key consideration. If brands are to bypass the supermarkets, they need to dedicate more resources to attracting customers. It is possible - Interactive Advertising Bureau (IAB) research found 97% of the UK online population are aware of at least one of the 50 largest DTC brands in the UK - but it requires work.

"DTC brands are, from the outset, forging relationships with their customers in a different way from a traditional brand," says Sophia Haynes, IAB director of campaigns. "Advertising - particularly via digital channels - is hugely important for DTC brands to establish their customer bases and fuel growth."

Brave Foods co-founder Seb Sokol describes DTC as "a numbers game". "There's a big barrier to entry in understanding the various platforms and tools, but once you have a decent grip on them, the real challenge begins: how do you find and convert customers at a cost that makes the whole thing worthwhile?" says Sokol.

Having an established name behind you helps. While Heinz had no marketing budget for Heinz To Home, it was picked up in the press, driving significant traffic to the site. "The cost of acquisition is insane," Nier says. "What's really helped is the pull of the brand, something some other DTC brands don't have."

Roberts Bakery has spent big, running a 30-second ad for its kits on primetime ITV and mounting a major social media campaign. A second ad airs next month.
Ugly: DTC a 'constant game of improvement'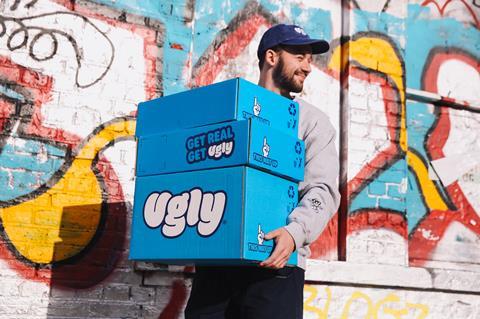 Ugly Drinks started out as a DTC business. But it has "always believed in an omnichannel approach" and gained listings with thousands of stockists including Sainsbury's and Tesco last year. The pandemic has brought triple-digit sales growth across both channels. CEO and co-founder Hugh Thomas shares his tips and predictions on managing the DTC/retail mix.
What are the biggest challenges in selling directly to consumers? There are many and it's a constant game of improvement and tweaking. Setting up the store is just the first step on a long journey of daily learning and improvement. For brands entering the space, our biggest piece of advice would be to get a real handle on the unit economics and advertising costs associated with the channel. If you can get a handle on these, it can allow you to grow profitably and at the right pace for your business.
What do you make of major fmcg players moving into DTC? We think it is inevitable as we know how successful this channel can be for brands, and ultimately it is consumer-led. For Ugly, we have a fanatical focus on our consumer and community and believe this sets us apart from big companies, who won't be set up to show the same attention to detail. As consumers experience new ways of receiving their groceries, Ugly will be available in all channels and doing our best to meet their needs.
What lasting impact will coronavirus have on the DTC vs retail mix? Consumers will return to retail, but it will be a slow and considered return to 'pre-Covid' life. Whilst this happens, we believe consumers will find new ways to shop, online with DTC, and other marketplaces being used for the first time. We think online will continue to have a growing share of retail in coming years, but retail and the retail shopping experience will remain a huge part of daily life for consumers globally and Ugly will of course continue to focus efforts on both channels.
What advice would you have for a brand moving to DTC? Focus on the economics and have a grasp for the economic building blocks around your online business. Once you know these, focus on getting the big things right. The online experience of your website on desktop and mobile, and the user journey, should take most of your energy before you decide to allocate any resource to advertising.
Supply management
Once you get the customers, supply needs to be carefully managed. That can prove particularly tricky as the coronavirus has driven up overall grocery volumes. The timing of Heinz To Home, for example, drew criticism from wholesalers and smaller retailers that were struggling to secure stock for the shelves.

The key is accurate forecasting. Brave Foods, which has ramped up its DTC offering during the pandemic, "forecasts each channel separately", says Sokol. "We have some buffer stock that allows us to move into new opportunities as they come about." At Roberts Bakery, retail and DTC are treated as "separate operations" Harrison says, "and our retail customers remain our priority".

But amid all these considerations, there is an elephant in the room: profitability. Many major fmcg suppliers had toyed with DTC ahead of the pandemic. Unilever acquired Dollar Shave Club in 2016. It's since gone DTC with mustard brand Maille. P&G incubates several DTC startups. Coca-Cola is an investor in DTC drinks company Iris Nova. Many more trials - like Nestlé's UK 2019 Kit Kat DTC campaign - have ended. Lockdown may give brands the opportunity for higher volumes but, in most cases, fulfilling a customer order directly comes with higher costs and lower margin.

Whichever way you do it, the last mile is always expensive, says Harrison. "There are a number of routes to consider, but none are particularly easy or cost-effective."

Instead, the real value of selling direct often comes from the customer relationship. "DTC brands put data at the heart of their strategies from the start," says Haynes. "This informs everything - from product development to marketing."

That's why making money wasn't an objective for Heinz To Home. "Profit was absolutely not something we considered in this context," Nier says. "There will never be a sales target for this channel, that's absolutely not the purpose."

For Heinz, there is enough benefit in the insight it stands to gain from its DTC site, through customer questionnaires and the ability to test out new products on a smaller audience - insights that will likely shape future innovation. "When you sell to the trade you need to go with a product that is perfect. You can't afford to have it not right from the beginning. But here you can," Nier adds. "This platform in the future is probably not a sales channel but a data and insight channel."

Harrison has similar aims. "It allows us to trial new initiatives, like NPD, and test and learn quickly and efficiently," she says. "It's a steep learning curve so having the confidence to believe in the insight, commit and therefore execute is the hardest thing."
The food and drink brands leveraging DTC during the pandemic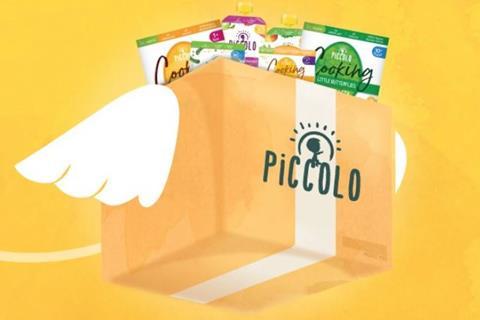 Piccolo
In March, Piccolo launched a temporary online store "to ease the current pressure on its supermarket retailers and help parents". The service was created in-house in just three days.

As well as multipacks of products, the website offers 'month's supply' deals on baby meal pouches and organic formula milks, plus a 'cooking bundle' made up of pasta packs, sauces and stock cubes.

All deliveries are free. And for every bundle of food or milk ordered from the website, the brand is donating five meals to a food bank, in partnership with City Harvest.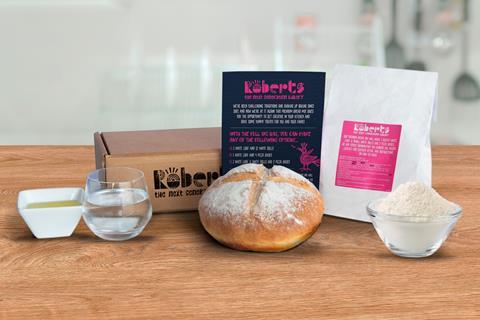 Roberts Bakery
In the first week of its DTC site going live, Roberts Bakery scored 54,000 page views and more than 400 orders.

"On the whole we have been able to use our existing infrastructure with a few adaptions," says marketing chief Megan Harrison.

DTC was already a strategic focus for Roberts, but Covid-19 accelerated that.

"We are still learning - and will for the foreseeable because the insight loop with DTC is so immediate and 'live'. Be prepared to adapt your usual business model to be successful in the channel," she adds.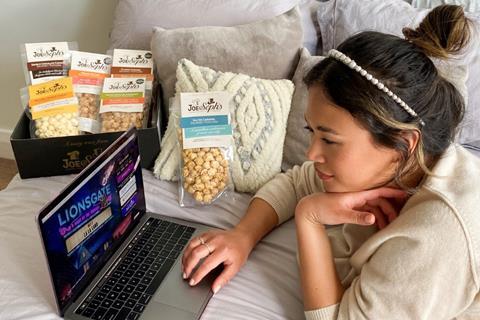 Joe & Seph's
Having seen demand from cinemas, hotels and events dry up, the gourmet popcorn company is leveraging its DTC operation, which is trading at 10 times normal volumes.

"Everyone has been at home watching Netflix and trying to recreate the cinema experience at home," says co-founder Adam Sopher.

The brand is sponsoring Lionsgate's online screening events and is launching a Martini flavour for the next James Bond movie.

"We're relieved to have our DTC offering. We've put our effort into making it better," Sopher adds.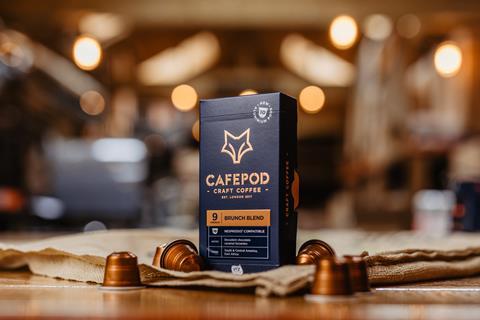 CafePod
The coffee brand launched DTC soon after hitting shelves in 2013. The lockdown initially saw a spike in web traffic.

"Now things have settled into new patterns we have found a greater interest in gifting care packages and buying treats," says co-founder and CEO Peter Grainger.

"Retail is still the best way to grow awareness and engage with people already buying into your category," he adds. Nevertheless there are "so many advantages" to DTC including direct customer interaction, help with NPD, instant feedback and personalisation, he says.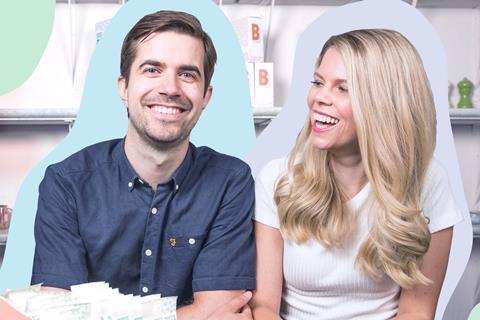 Brave Foods
The snacking brand has ramped up its DTC offer in response to big increases in demand and traffic.

The retail and DTC channels each have their own challenges, says co-founder Seb Sokol.

"A big listing with one major retailer can have a huge impact. But getting that listing (and keeping it) is a challenge of its own," he says.

"DTC is a constant state of creating hundreds of singular buying opportunities. It's never off and continuously has to be evolving. Gaining or losing one customer has a much smaller impact. But the mechanics can be quite complex."