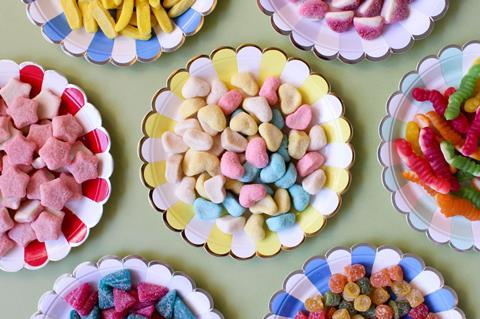 While still in its infancy, the growth of e-commerce in food and beverage continues. Key players like Amazon have made early investments, leading the response to changing consumer behaviour and the growing demand to purchase more products, including food, online. Many food manufacturers recognise the role of e-commerce in futureproofing their businesses.
The e-commerce confectionery category is, however, still largely untapped with significant room for growth, and allows manufacturers to overcome many of the challenges traditional retail presents today.
Distribution into bricks and mortar retailers is often governed by low price and significant category investment. By leveraging the extensive network of e-commerce routes to market, brands have driven distribution in alternative ways. With only one store, Nestlé used Amazon as a retail channel to extend Cailler's reach beyond Switzerland and provide significant scale locally and globally.
Shelf space in physical stores can be limited and comes at a premium. Retailing online offers an infinite shelf and the opportunity to showcase entire product ranges. Perfetti Van Melle has used e-commerce to significantly expand its product portfolio: its e-commerce specific offering includes bulk buys, party confectionery and novelty items such as candy pizzas – few of which secure a permanent space in physical stores.
The digital shelf allows manufacturers to drive visibility in an increasingly agile way. Strategic investment in media initiatives such as sponsored products is easily executed, with full visibility on performance and attribution. Supporting e-commerce with a robust digital media strategy allows brands to achieve scale outside of the physical stores. As footfall to the high street stalls, impulse-driven categories like chocolate must identify new ways of reaching the consumer.
Differentiation is key to success. Mars and Mondelez have seen success through direct-to-consumer propositions with M&M's and Oreo respectively. Both used e-commerce to allow consumers to customise and personalise product and packaging, creating a highly engaging consumer experience while maintaining premium price points for what are generally commoditised products.
For now, Amazon is king. It is reshaping the retail landscape at an alarming pace and as the primary platform for product search, a robust and focused approach is business critical. Servicing the specialised shopper mission should be the strategy for Amazon's core platform, ensuring organic and paid visibility against relevant search terms. In parallel, grocery platforms like Amazon Fresh and Pantry can deliver against a weekly shop model, focusing on bulk buys.
Those willing to invest, be progressive and really respond to the needs of their consumers are the ones that will ultimately drive the category, reap the rewards and futureproof their businesses.