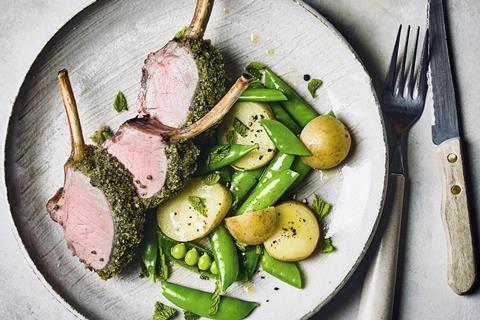 In grocery, price and proximity matter. But the shopper's choice of retailer is also heavily influenced by the shopping experience and the product range, especially the food.
The M&S-Ocado joint venture will have serious implications for retailers and suppliers, but will also be a fascinating real-time experiment in shopper decision making. Will those who have enjoyed Waitrose products through Ocado accept different products to retain the Ocado shopping experience, or will they change their shopping experience, to stick with their usual products?
One thing is clear. Ocado shoppers are not being offered a simple like-for-like swap of one premium retailer for another. M&S is the king of innovative prepared food, perfect for a treat on a Friday or Saturday night, often for a tenner, sometimes for a lot more. Waitrose has much more business in full "trolley shops", hence more items per basket. The Waitrose bullseye customer is significantly different – heavily into food provenance, deriving as much satisfaction from cooking as from eating.
So what is going to happen in September next year, when the change comes into force? And as that date approaches, what are the different players likely to be focusing on?
If I were Waitrose, I'd redouble investment and marketing focus on strongholds like fresh meat and fish, making sure Ocado customers are fully feeling the pain of what they could be giving up. I'd be talking to suppliers in strategically important categories about the volume implications of what is going to happen, keeping them on board for the battle to come.
And I'd be working very hard on Waitrose.com. It has to be absolutely brilliant because online shoppers like to stick with the status quo. We become very familiar with our online shopping routines and no one really likes changing. Waitrose will, I'm sure, have a programme of major help and incentives for shoppers who decide to switch.
If I were Ocado and M&S, I'd first confront the brutal facts about what their shoppers will miss most about Waitrose products, so that it is clear where the biggest gaps are. Then start to fill those key gaps. Second, I'd be thinking about how to strengthen the Ocado own label reputation and/or use M&S branding for key food staples like bread, milk and produce. Third, I'd be devising significant retention mechanics for regular customers, to make jumping ship seem more trouble than it is worth.
This is a big deal at the affluent end of the market. It's going to be fascinating to see how it plays out. Which is more acceptable to Ocado shoppers – giving up on the Waitrose food that has been core to their cooking lives, or giving up on the Ocado shopping experience that has kept them loyal?