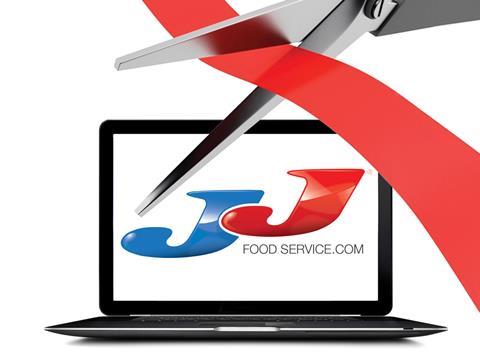 JJ Food Service is urging restaurants to invest in online ordering to combat takeaway websites that are "rapidly eroding" their business.

The wholesaler said restaurants were competing for the same customers in a crowded market.

"They may not realise it but the large online takeaway sites are their new 'business partner' taking up to 30% commission," said JJ Food Service CEO Mustafa Kiamil. "They are rapidly eroding restaurateurs' margins."

In the last year, delivery sales rose by 10% compared with just 1% for eating out, according to figures from market research company NPD Group.

"We expect this trend to continue," said Kiamil. "We want our customers to be well prepared with their own online ordering facilities, which will enable them to take back control of their business, their website and their customers."

JJ Food Service, which supplies 60,000 restaurants and takeaways across the UK, is introducing website zones in its 11 UK branches to encourage restaurants and takeaways to invest in online ordering.

It said the majority of its sales come through orders placed online.

Kiamil said businesses needed to be able to promote their unique selling points.

"The best restaurants are highlighting what really sets them apart," he added. "We are encouraging customers to identify their signature dishes and invest in marketing them well."

JJ Food Service currently offers its own in-house website, FOODit, which puts restaurants and takeaways online in just a few days.

"We want to use our knowledge and expertise to help take our customers to the next level," added Kiamil.