Changes in business rates and unfavourable currency exchange are just two of the challenges facing retailers as part of the looming uncertainty caused by Brexit.

Shopping behaviours are also changing, with consumers increasingly embracing e-commerce. Retail footfall for February was down 1% year on year, according to the BRC. Consumer confidence is also showing signs of stalling, according to GfK figures for Q4 of 2016 .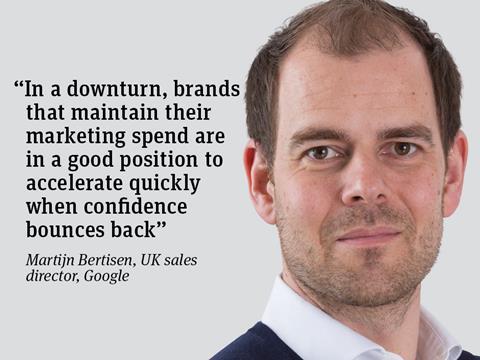 But a tougher environment offers opportunities for traditional retailers prepared to hold their nerve and speed up in the slowdown. At times like these the easy option is to freeze R&D budgets and put the brakes on innovation, but this will certainly stifle growth. Forward-thinking businesses will keep investing in tools and projects that make a difference to the bottom line and build foundations for the future.

Supermarkets are already in a strong position because, even if consumers are switching their discretionary spend from ownership to experiences, such as eating out, households will still have a food budget. The mission is to keep your brand front of mind for consumers and meet their expectations with a seamless, omnichannel experience.

Growing e-commerce might seem to benefit online players like Amazon, but traditional retailers also have room to improve online offerings and growth prospects. A priority should be investing in transactional websites optimised for mobile.
'Data will allow you to respond to situations in near real-time'
In a downturn, brands that maintain marketing spend are in a good position to accelerate when confidence recovers. The right tools can boost the effectiveness of online marketing, bring down the cost per acquisition and push in-store sales.

Search is the first action customers take when they have a query about availability, recipes and 'how tos', so think about your media mix and what mix of channel spend will optimise ROI.

Consumer search data will allow you to respond to situations in near real-time, so you can dial up or down marketing channels nationwide or at regional level. Similarly, it can help you track and anticipate product demand, so you have the right items in the right place at the right time. For instance, with Easter just days away, you need to know where demand for barbecue fuel or accessories will be highest.

Technology can help you make the smarter, faster decisions that will help you stay competitive. There are exciting times for retail ahead and technology can be used to unlock opportunities that are not even yet on the radar.

Martijn Bertisen is UK sales director at Google.