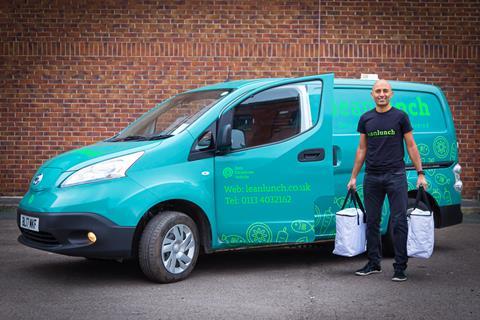 Online food delivery service Lean Lunch has invested in a zero-emission electric van as it seeks to expand across its Yorkshire heartland.
The Leeds-based business said the new vehicle would allow it to deliver further afield while sticking to a commitment to help improve the local community and be sustainable.
The Lean Lunch team plans to host a roadshow across Yorkshire to drum up awareness of its 'healthy' food service.
The new van will be showcased at Leeds Dock on 6 February and Central Square in Leeds on 7 February.
Lean Lunch founder Sat Mann and executive chef Dave Ebsworth will inform visitors about the service, range of meals on offer and the ethos of the brand. Nutritionist Lisa Chothia will answer questions about health and wellbeing.
"We are very excited to own this zero-emission electric van," said Mann. "It means we can get out there and meet new people, in further afield places, and share our vision of nourishing a sustainable future with healthy, tasty food, so all businesses and individuals can be at their best."
Lean Lunch was started in 2017 with a goal of helping individuals and businesses rethink their lunchtime routines and eat more healthily.
The Lean Lunch menu changes from week to week, depending on seasonality. Each meal is at least 80% plant-based, with the option to add animal protein.
Ebsworth added: "For us, the pleasure of eating always comes first. Once we know a dish tastes as delicious as possible, with exciting and exotic flavours, we then make sure the dish is nutritionally balanced with both macro and micro nutrients, which ultimately means a more goodness-packed lunch, ensuring both employees and employers are performing at their very best throughout the day."