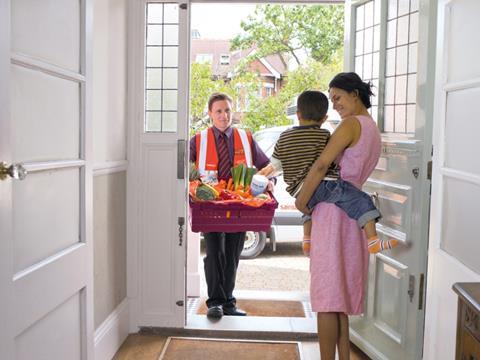 Sainsbury's online ordering system went wonky this weekend – and my household was one of its victims.
Technical problems meant customers faced late delivery and cancellations on Saturday. My wife and I were among the luckier ones: our groceries, requested for the 9.30am-10.30am slot, arrived at about 2.45pm in the arms of an apologetic driver, whose name was Paul, if I recall correctly. Maybe Phil.
He told us someone at the retailer had "pressed the wrong button" and sent a previous Saturday's orders to 38 stores. No one noticed until after all the products had been boxed up and begun to ship out, apparently. "If it can happen at the Oscars, it can happen to Sainsbury's," said Paul/Phil with timing that suggested he'd become practiced that afternoon at delivering his one-liner along with tea and milk.
Having phoned that morning to warn us of his tardiness, our driver (whatever his name) provided us with more info than Sainsbury's social media team did. Which, in a way, wasn't surprising: the retailer's Twitter presence was besieged by aggrieved shoppers. The supermarket, to its credit, responded with contrition and conciliating promise of more slots next weekend – but it was a stock response and didn't update as the day went on, making for far-from-enlightening reading to punters waiting for their mince and onions.
And there was no mention of the turmoil on the Sainsbury's homepage. Sure, the matter wasn't countrywide, but it didn't need to be. National broadcasters apologise on air when service is disrupted in some areas, so why not a supermarket? A 'latest' boxout would've been appreciated.
I'm being a tad ungrateful, of course. Many good efforts were made by Sainsbury's to placate me, my missus and thousands like us. I got a powerful feeling a lot of hard and patient work was being done behind the scenes to handle the matter. And, hey, accidents happen. But still: how about a bit more online enlightenment next time? It'd benefit the customers and lessen their need to rage on social media – hopefully!