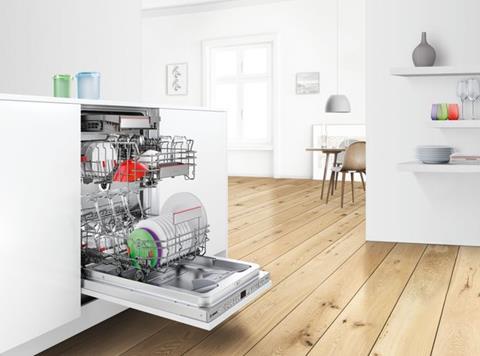 Machines able to automatically reorder their own refills from Amazon are on sale in the UK for the first time.

New dishwashers that automatically reorder detergent are on sale now, from Bosch and Siemens.

A new printer from Kyocera that reorders ink when it runs low has also gone on sale.

More "replenishment-enabled" devices are coming soon, including Illy espresso and coffee machines that reorder capsules and Toshiba TV remotes that reorder batteries.

The devices use internal sensors to detect when consumables are running low and a wifi internet connection to reorder them before they run out.

They're the first machines in the UK to be able to do so under the Amazon Dash Replenishment programme. The programme takes auto-replenishment a step further than the Amazon Dash Button, an internet connected device users set up with their shopping account to order a specific product when pressed.
Amazon Dash Replenishment launched in the US in 2016 but no machines have been added to the programme in the UK until now.

Other machines in development include washing machines from Candy, Haier, Hoover and Sharp that reorder detergent and fabric softener. Beko, Candy and Hoover are working on more dishwashers to add to the programme.

"With Dash Replenishment we're working to make the process of shopping for everyday consumables completely disappear, because we've all felt the frustration of running out of something we frequently use," said Eric Saarnio, head of Amazon Devices EU.

"Dash Replenishment allows manufacturers to add even more convenience to connected products, enabling a device to automatically reorder so a customer never has to worry about running out of what they need."

Vindhesh Kumar, senior manager for strategy and business development at Kyocera Document Solutions Europe BV, said: "We've all experienced the pain of going to print an important document like a boarding pass before a flight only to find that you're low on ink.

"By integrating Dash Replenishment into our Kyocera printers, our customers never have to worry about streaky pages. We are excited to integrate this innovative technology into our products to give peace of mind to our customers that their documents and photos will always look their best."