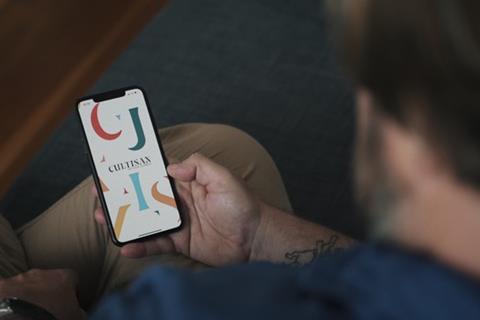 A membership-based online farmers market is set to launch later this month, aiming to link small farms and artisan producers with consumers.
Cultisan, the brainchild of British chef, restaurateur and food campaigner Jason Hartley, will initially list a chef-curated selection of 30 producers from across Europe when it launches on November 24.
"I want people to discover and buy from the world's greatest farmers and producers as easily as they buy from supermarkets. It's about championing the cheesemakers, curers, fermenters, millers, charcutiers, oil and vinegar makers and more," Hartley said.
Consumers who want to use the platform pay a £10 monthly subscription. An annual subscription of £120 includes free delivery. The farmers, makers and producers don't pay to be listed on the app and are "paid a fair price for their produce" the company says.
"This is about a new fair food system ensuring the survival of craft, knowledge and talent of generations of farmers, and about celebrating the innovators and creators of the food world, making sure they're still here for future generations," Hartley, a former branding agency executive, added.
The company has established hubs on farms in regions in Europe, which will aggregate local produce before sending it to Cultisan's network of logistic and fulfilment centres to be packed and shipped to the consumer.
The first of these fulfilment centres will be based near Heathrow. Deliveries will be made by DPD within 48 hours, with faster delivery options coming soon. The company plans to open a second distribution site in Germany in January next year.
In its first month Cultisan's CFC will be distributing only dry store goods, moving to temperature controlled items such as cheese and charcuterie in December. Fresh produce will be delivered direct to customers' doors from the partner farms.
Several products from European suppliers will be exclusive to the Cultisan platform, meaning British consumers won't be able to purchase them anywhere else in the UK.
"Think award-winning Slovenian orange wine, unavailable as yet in the UK, small batch extra virgin olive oil from Sicily, rare honey, and more," the company said.
Among the UK-based launch producers are Andrew Gilhespy of Fresh Flour in Devon, who works with a network of local organic farmers growing heritage grains which are milled using a traditional stone ground method; and Northern Irish husband and wife team Richard and Leona Kane, who are behind Broighter Gold rapeseed oil.
As the producer base grows users will eventually be able to browse thousands of farmers and producers, and shop them based on proximity.
From next year platform members will be offered 'food adventures': food-focused holidays in countries such as Portugal and Slovenia "discovering unknown makers and tasting and sampling the very finest wines, charcuterie and cheeses".
"Cultisan is about creating scalable fair solutions, giving convenience and choice to the consumer, changing the behaviours of the mass market consumer, and creating a new marketplace that puts cash in the pockets of the producers," Hartley added.