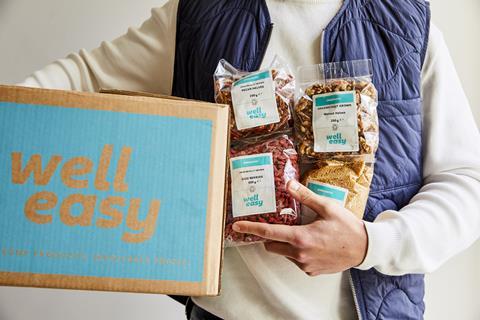 Health focused online grocer WellEasy has launched an own label range of "high quality organic versions" of staples including nuts, seeds, dried fruits and rices.
The membership-based grocer – which has been dubbed 'The Costco of Health Foods' – will be adding a raw organic nut butter to the range in the coming weeks, with "some very exciting and unique healthy food products to come" through December and next year.
The own-brand range – 'WellEasy Goods' – will be sold exclusively on its site and "at prices better than anywhere else for their members". The range joins the curated selection of more than 4,000 branded SKUs on the platform.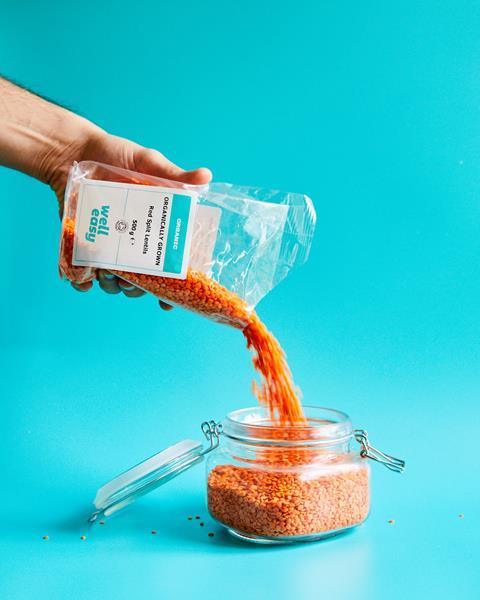 "The goal with our WellEasy Goods launch is not to replace some of the awesome brands that we already work with, but to fill potential missing gaps and staple products in an ever-growing health-conscious population who are certainly facing financial difficulties right now," said Sonny Drinkwater, WellEasy co-founder and CEO.
The company said it intends to work directly with farmers as much as possible on the new own-label range.
"We've been working on this project for a long while and building relationships with suppliers across the food system for more than two years. We want to leverage our thoughtful supply chains over the next few years to make any healthy product as close to the same price as its unhealthy version," Drinkwater added.
WellEasy launched during the Covid-19 pandemic at the start of 2021 from a small garage by Drinkwater and his childhood friend Josh Barley, with an aim to make "healthy living easy and affordable for everyone".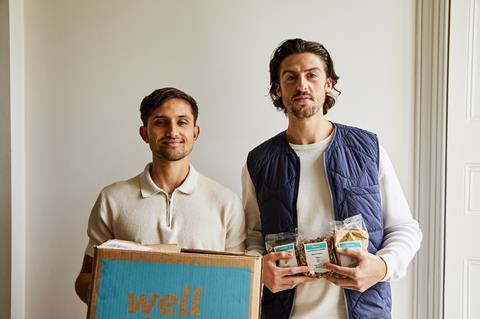 Members pay an annual fee of £48 to shop and in return, they get access to up to 35% off RRP on an expert-led curated range of healthy and organic groceries, delivered to their door. Pay as you go monthly memberships are also offered.
The grocer serves more than 8,000 subscribing homes across the UK, with free memberships for more than 500 families in need as part of its WellEasy Cares programme.
"We all know that building a grocery business is far from easy and can be a highly capital-intensive task, but it's a task we've never felt more passionate about because our food system in the UK needs a complete reinvention," Drinkwater said.
"A move away from the heavily ultra-processed foods we knowingly or unknowingly consume every day. A move towards a way of shopping that can support all of ours and our families' health goals, time, and bank accounts. Access to healthy food is a priority and not a privilege," he added.