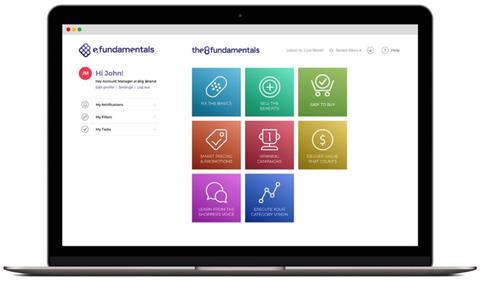 Molson Coors is seeking to boost sales through retailer websites by partnering with e-commerce analytics provider E.fundamentals.
The brewer – behind such brands as Carling, Staropramen, Coors Light and Sharp's Doom Bar – will receive a "continuous report" on the performance of its beers online against several metrics, including how easy products are to find in a search and how they are priced against equivalents.
The platform suggests fixes like improving product descriptions or running promotions.
Molson Coors brands are sold by most of the leading online grocers, including Asda, Morrisons, Waitrose, Tesco and Ocado, as well as specialist online retailers like Beers of Europe.
"The actionable insights the E.fundamentals tool provides will allow us to develop our online sales channel and bring our category vision to life," said Molson Coors digital marketing manager Sean Ferguson.
Ferguson added that the partnership meant the company could "move beyond just fixing the basics" in its online sales effort.
In October, the analytics platform secured investment of £5.3m in a fundraise led by private equity house Maven Capital Partners. The cash injection is being used to launch a version of its offering aimed at the US market.
Molson Coors joins Weetabix, McCain and Edgewell in using the platform, which is emerging as a key competitor to Edge by Ascential's Digital Shelf product. Digital Shelf is used by Diageo, GSK and Mondelez.
"Molson Coors produce some of the world's finest beers so we're delighted they've chosen to partner with us," said E.fundamentals CEO John Maltman.