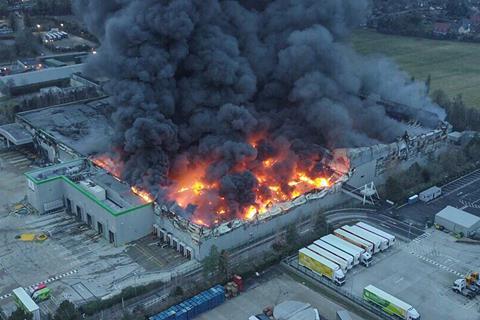 Morrisons is planning talks with a host of 'last mile' delivery partners, after a dramatic cooling of its relationship with Ocado.

In an announcement on Thursday, Morrisons said it would no longer be Ocado's exclusive digital partner in the UK as it looked to take its online business in a new direction. This included extending its relationship with Amazon, said CEO David Potts, but it would also talk to a "whole range" of new partners in last mile delivery, he added.

The new deal will see Morrisons hand back distribution space at Ocado's 530,000 sq ft automated customer fulfilment centre in Erith, Kent, which opened last year, giving Ocado sole use of it until January 2021.

The move would ensure that Ocado's sales growth would no longer be stunted following the fire that destroyed its other automated CFC in Andover in February.

At the same time, Morrisons will avoid the startup and running costs of Erith until it returns in 2021, though it will continue to use Ocado's in-store picking - currently confined to 23 of its 496 branches - as well as Ocado's Dordon CFC for its online business.
Potts said the deal would allow Morrisons to build on its relationship with Amazon, with which it has a wholesale supply agreement. He also said Morrisons planned a major expansion of its activities with last mile delivery companies, with the likes of Just Eat, Uber and Deliveroo having carved out new opportunities for food delivery.

"I regard this as the start of a great new opportunity for Morrisons," said Potts.

"Our new deal with Ocado means we will be able to dance at more than one wedding and mean more things to more people."

Potts said he believed there was a significant gain to be had by working with companies using "their wheels to deliver our products".

"Our new agreement allows us to have more than one digital partner, and opens the way for significant potential opportunities and partnerships in this important growth area for Morrisons," he said.

The announcement came as Morrisons posted its quarter one results, showing a 2.3% rise in like-for-likes excluding fuel. Retail like-for-likes were up 0.2%, while online sales rose only 0.4%. Wholesale sales rose 2.1%, the fourth consecutive Q1 of like-for-like sales growth.