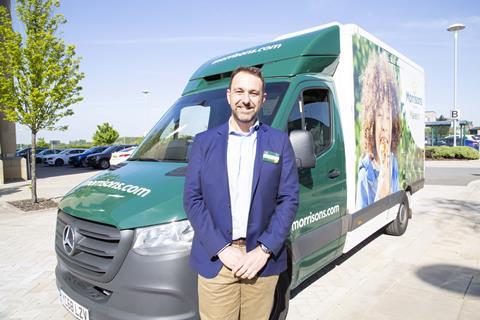 Morrisons is planning a major acceleration of stores that carry out in-store picking, after admitting it would be forced to deliver food nearly 150 miles by lorry to keep online deliveries going in key parts of the south of England in the wake of its new deal with Ocado last week.

The deliveries from its customer fulfilment centre (CFC) in Dordon, Warwickshire, will allow a fleet of vans at Erith, in south-east London, to fulfil 10,000 orders every week to addresses in south London, Surrey and Kent.

Nearly two million homes were at risk of being affected by the announcement that Morrisons will no longer be Ocado's exclusive digital partner, as it instead looks to extend its relationship with Amazon and seek new 'last mile' delivery partners.

Under the terms of the deal, Morrisons agreed to hand back space in Ocado's Erith CFC, where Ocado will now have sole use of the facility until January 2021, to allow it to recover from the impact of February's devastating warehouse fire in Andover.
The Grocer understands Morrisons could save up to £10m in start-up costs as part of the deal. However, with just 24 stores across the country able to pick in store, Morrisons admitted some slots would be hit by lack of availability until more stores could be added.

"This will not impact on the coverage of our existing home delivery services," said Morrisons online/digital director and chief technology officer Matt Kelleher.

"We will look to quickly deliver extra capacity from some of our stores, which will help us sustain slot availability."

Last week Morrisons CEO David Potts said the company is planning talks with a host of last mile delivery partners, as as Uber and Just Eat.