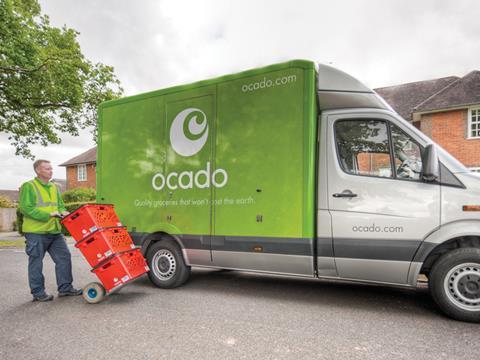 Ocado is set to give customers money off for eating healthily in a joint initiative with health and life insurance company Vitality.

From the end of November, Vitality members will get free delivery on their Ocado orders if at least 30% of the spend is on healthy food.

In addition, they can also get 10% to 25% off their spend on healthy food - which includes vegetables, fruit and low-fat dairy - depending on the level of their Vitality membership, which ranges from bronze to platinum status. The offer will apply to a maximum £100 spend on healthy food a month, meaning the highest possible discount will be £25.

Vitality members must also have racked up 40 activity points - equating to completing 10,000 steps twice a week, for example - the month beforehand to qualify for the discount.

The move comes after Vitality parent company Discovery trialled a similar initiative in South Africa, with apparently encouraging results. When offered discounts of 10% and 25% on healthy foods, consumers increased their spend on it by 5.7% and 8% respectively, a study of the scheme found.

Vitality CEO Neville Koopowitz said good nutrition was "incredibly important" and he hoped the scheme would push people towards choosing healthier foods.

Ocado CEO Tim Steiner said: "We want to inspire people to opt for both delicious and nutritious food choices and we believe this partnership with Vitality will help its members and our customers lead healthier lives."

This month, Ocado also launched 24-hour monitoring of its Twitter account. "If they want to talk to us at 2am, we have to be there responding," said marketing and commercial director Lawrence Hene.