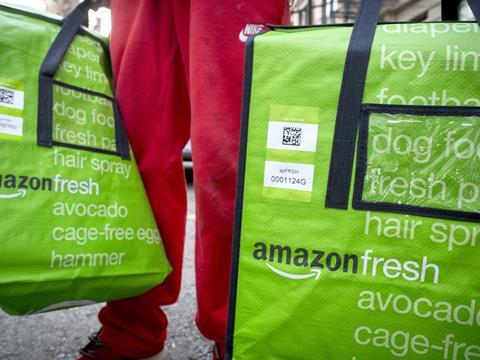 The London launch of Amazon Fresh has had "absolutely no impact" on Ocado, chief executive Tim Steiner has claimed.
Ocado continued to see a "very strong performance" in the 69 postcodes where Amazon Fresh now operated, Steiner told a conference call on Ocado's half year results this morning.
The Ocado boss said he would keep a "careful eye" on Amazon, which was a "very clever business with a lot of customers". But he expressed doubts over Amazon's potential to poach Ocado customers.
"I spent my early years hearing Tesco would crush us and we carried on doing what we do best and our customers were loyal to us," Steiner said. "We hope that strategy will work against another giant."
Amazon's foray into the online grocery arena could, in fact, boost Ocado's business, Steiner argued. "Online is a very small part of the grocery market and we hope Amazon, with us, will help to grow the market," he said.
Steiner also stressed Ocado's recent expansion of its product range was "not a reaction" to the launch of Amazon Fresh, which has 130,000 lines available to order.
In a thinly veiled reference to the online giant, Steiner said some businesses offered products that were "not as available as they may first seem" and required "several days' notice" before they could be delivered. "That's not quite as attractive as products being in your shed available to be picked instantly and we believe we're the largest in the UK for that," he said.
However, analysts were not quite as confident in Ocado's fortunes. John Ibbotson, director of retail consultancy Retail Vision, said the "Ocado fairytale" still had "a few more chapters left to run". But he warned Amazon would "inevitably suck away customers in its core London market".
And Phil Dorrell, partner at fellow consultancy Retail Remedy, said Ocado could not afford to be complacent. "Increased competition from Amazon Fresh does increase the size of the online grocery market in their core territories, but it also intensifies the degree of differentiation needed to grow share."