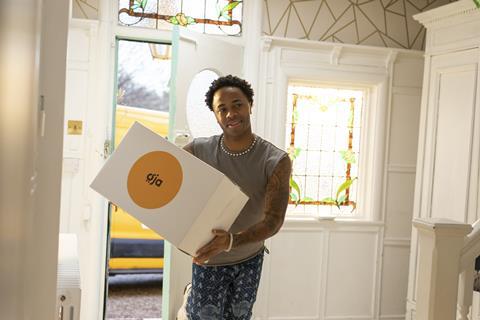 Oja, an online grocer specialising in African and Caribbean goods, has secured funding from England and Chelsea footballer Raheem Sterling.
As well as becoming an angel investor for the online supermarket, Sterling is to serve as the platform's first brand ambassador.
Pre-seed funding was also secured from early-stage venture capital firm LocalGlobe.
Founded in 2020 by Mariam Jimoh, Oja has expanded from serving a single London postcode to cover the entirety of Greater London and has more recently launched the service in Birmingham. One day each month, Oja additionally delivers nationwide.
Its product offering has also broadened, and Oja now caters to cultures from Nigeria, Somalia, north and east Africa, Caribbean and surrounding islands. It offers a halal range, as well as beauty and haircare products, and plans to expand into household items.
"Our recent growth, the renewed backing of LocalGlobe and Raheem's support truly speaks to the power of community, which is at the heart of my mission with Oja," said Jimoh.
"Within this community, we share a love of food. We feel the intrinsic link between who we are and how we relate to our cultures through food, and we share the frustration over its access. This authenticity shines through and we're thrilled that Raheem not only recognised the problem we're trying to solve but wants to join us in solving it for even more people."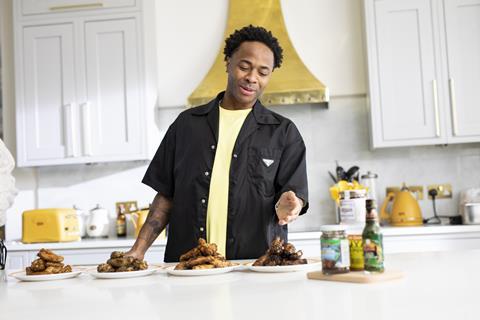 Oja has seen order volumes growing at a rate of around 40% month on month with an average basket size of over £60.
Jimoh said the platform's success was down to the grocery industry failing to cater for the increasingly broad range of cultures in the UK, with world food aisles having remained mostly unchanged in decades.
"There is such a natural connection with Oja for me," said Sterling. "I can get my favourite home comforts, like Biggas and plantain chips, and having access to these products at short notice is amazing.
"I am sure that the wider African and Caribbean communities will appreciate this too, and this is a key reason why I joined this investment round; I am excited to play a part in something with both potential and purpose," he added.
The funding will be used to further Oja's expansion into new cultures and regions over the coming months, as well as launch a B2B offering.