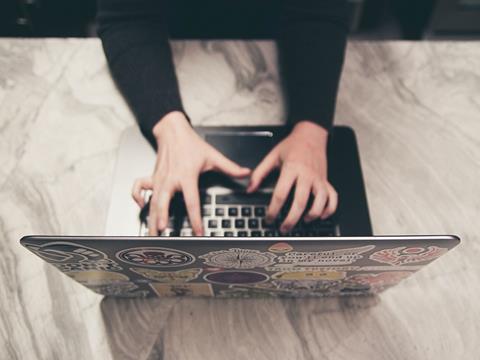 Growth in online grocery is slowing as the number of consumers shopping online actually drops, according to new research from Mintel.

The research shows UK consumers spent £12.3bn shopping for groceries online in 2018, boosting the channel's market share to 7%, up from 6.1% in 2016.
But at the same time, the proportion of consumers shopping online fell, from 49% in 2016 to 45% last year, according to the research, carried out on 2,000 internet users aged 16 or over.
Nick Carroll, Mintel's associate director of retail research, said retailers were struggling to attract new customers because consumers were moving away from the weekly shop and were put off by charges for on-demand delivery.

"Many consumers remain reluctant to buy fresh products online," he said. "Concerns around substitutions persist and delivery charges are still off-putting, particularly in a market where value is key.

"However, most importantly, online services are still best suited to the traditional big-basket weekly shop, at a time when consumers are increasingly shopping on a top-up or when-needed basis."

More on-demand services were emerging but they remained "costly to both the customer and the retailer, limiting their appeal and potential geographic rollout".
"For some consumers, the larger basket-style shopping that online grocery best supports does not fit with their current habits, indicating that, should same-day delivery come to the mass market, with services targeted towards immediate meal solutions, it could be the next driver of growth for the sector," added Carroll.

Only 19% of consumers were willing to pay over £5 for same-day delivery, while 24% were unwilling to pay at all for the service. A further 30% would pay no more that £2.99 while 27% would shell out up to £5.

The most common reason for not shopping online was a preference for choosing fresh produce by hand, cited by 73%, followed by delivery charges at 24% and minimum basket spend at 18%.

The middle-aged remained more reluctant than younger consumers to shop online, with 61% of 25 to 34-year-olds doing so compared to 35% of over-45s. And the proportion of the latter age group who "never bought groceries online and have no interest in doing so" had risen, from 34% in 2015 to 42% in 2018.

The research also found that 63% of online shoppers had experienced an issue with their order in the past year, including incorrect substitutions, late deliveries and produce damaged or with a short shelf life.