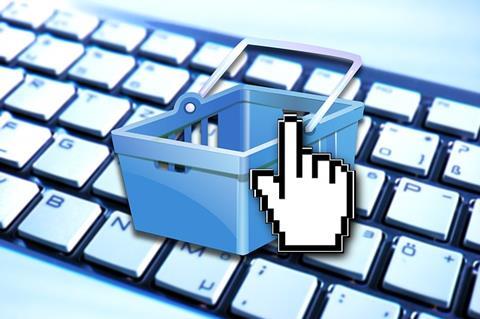 Nearly a third of online shoppers switched to another retailer if they discovered a minimum ordering threshold for free delivery, according to research from YouGov.

And among all who had ever shopped online, 33% chose an alternative delivery/collection option to avoid paying for delivery, even if it was less convenient or took longer, while 29% spent more on the goods to avoid paying for delivery.

YouGov questioned nearly 2,100 online shoppers in the survey for the JDA Software Group and Centiro, which provides cloud-based transportation and delivery management solutions.

The results follow previous research conducted by YouGov, which showed 39% of global retail CEOs planned to raise the minimum order value for free home delivery and 31% said they would charge for click & collect.

Jason Shorrock, vice president, retail strategy EMEA at JDA, said the findings showed retailers must recognise different customer reactions to charging policies when they looked to boost online profitability.

"This split in reactions suggests retailers need to segment their customers in order to tailor services offered to them."

Furthermore, the JDA/Centiro Customer Pulse 2016 Report revealed 53% of shoppers had problems with their orders this year, up from 47% in 2015.

Some 42% of problems were the result of late deliveries, 36% were missed deliveries, 21% incorrect items, and 26% by damaged items.

On average, 73% of UK adults said poor online home delivery (80%) or a bad click & collect experience (66%) would make them switch retailer, up from 71% in 2015.

Shorrock warned that retailers had to solve delivery and collection issues even though the majority of customers still expected delivery to be free.

In terms of who should sort out problems that occurred, 60% of those surveyed thought it ought to be the retailer, with 33% laying responsibility at the door of the delivery company. Two thirds (66%) had had a good experience getting a problem resolved, with 26% experiencing the reverse.

Unless retailers resolved the issues they would continue to reflect poorly on the overall brand experience, according to Centiro CEO Niklas Hedin.

"This is one of the reasons we have seen the likes of Amazon bring more of its delivery function in house over the last 12 months. Today there are greater pressures on retailers' delivery capabilities than ever before and if customers' expectations aren't met, they will simply shop elsewhere in the future."

The YouGov survey found that click & collect was used by 54% of respondents over the past 12 months, up from 49% in 2015, with avoiding delivery charges still the most common reason (59%), followed by convenience (54%). But 45% of people had still encountered a problem (47% in 2015). These included long waiting times due to a lack of staff (35%), staff being unable to find items in-store (32%), or no dedicated click & collect area (17%).

Finally, the survey found that the returns policies of retailers were important in where customers chose to shop. So-called 'serial returners' who bought multiple items with the intention of returning the goods they did not want, were very expensive, so had to be encouraged to come into stores more often, or only be offered a limited number of free returns, Shorrock said.