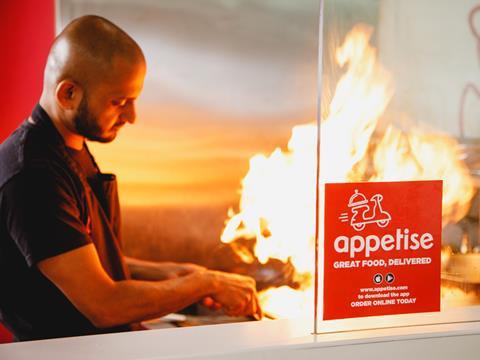 Online takeaway service Appetise is for sale following a failed crowdfunding bid.

The news was confirmed by director Petre Norton after a message appeared on Appetise's website saying orders were not being taken.

"We are selling the business and the new owner may continue it in a similar fashion," Norton told The Grocer, adding that he did not want to comment further.

A message on the homepage of the site said: "Following the disappointing outcome of Appetise's crowdfunding campaign, we regret that we are unable to process any orders until further notice. We hope to start again at some point in the future."

Norton is also vice president at fund manager Bergen Capital (UK), a backer of the business along with former Arsenal FC MD Keith Edelman.

Appetise's valuation had already been cut in February of this year after a slow to start to the Birmingham takeaway service's £500,000 crowdfunding campaign.

The plans had been to sell a 16.6% stake in return for the cash on Crowdcube, valuing it at £2.5m, but this was reduced to £1m.

By 22 February, 109 investors had pledged almost £119k with seven days left to reach £500k and a 33% stake offered to potential crowd investors.

Investment comparison site Off3r shows the figure reached £129,000 before the campaign failed, still well short of the target.

In October last year, the company floated on the Australian Securities Exchange with a market value of A$15.8m, an offer that appears to have been withdrawn the following month.

Appetise's model, providing restaurants with a platform to take online orders and charging them commission, placed it in a market dominated by Just Eat.

The crowdfunding bid was "for an aggressive marketing push to expand rapidly to other key regions" beyond Birmingham.