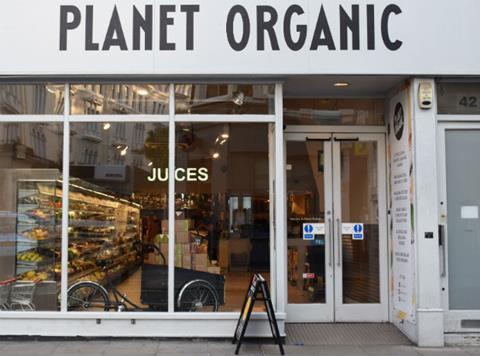 Planet Organic has begun offering same-day delivery on its produce across all London postcodes.

In a move that rivals Whole Foods Market, the organic food business has teamed up with on-demand courier Street Stream to offer delivery on all 5,000 of its products.

With a fast turnaround, customers will be able to place an order up to 6.30pm on weekdays for delivery before 10pm that evening. On weekends, orders will need to be placed by 4.30pm for delivery before 8pm.

Delivery is available in one-hour time slots and will cost between £9.50 and £15, depending on the customer's location.

The orders are hand-picked by staff at its Westbourne Grove store in West London, near Hyde Park.

Wherever possible, Planet Organic will look to deliver the produce by bike and all packaging will be made from recyclable materials to ensure the service is "in line with its core brand values".

"Since the first Planet Organic store opened in 1995 we've worked hard to offer the best and widest range of organic foods available - but this commitment also extends to ensuring we offer the very best service to our customers both in-store and online," said CEO Peter Marsh.

"More than half of all our online orders come from within London postcodes and so being able to offer convenient delivery of delicious and healthy organic food is something we are delighted to bring to our customers through our partnership with Street Stream."

Last June, Whole Foods Market began offering same-day delivery to its London customers by partnering with courier service Quiqup. Last month, Quiqup told The Grocer there had been no discussion about ending the partnership despite the acquisition by Amazon.