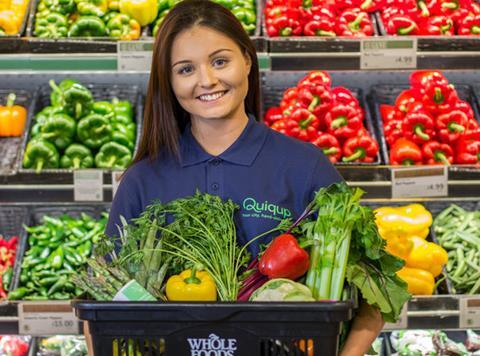 Delivery service Quiqup has won a contract to deliver for Hungryhouse.

The London-based company, which promises to "shop, pick up and drop whatever you need", will use its fleet of bicycles, scooters and cars to make deliveries for restaurants signed up to Hungryhouse.

Using a tablet device, restaurants will be able to request a Quiqup driver at the push of a button. They can choose to use Quiqup either as their primary delivery service or as an on-demand solution to cope with busy peak time periods.

The partnership will initially operate only in central London, but Quiqup is planning to expand its coverage to more areas of the capital "in the coming months".

"This partnership is a great example of how Quiqup can work with any business in the way that works best for them," said Quiqup CEO and co-founder Bassel El Koussa. "Whether they sell takeaway food, groceries or clothes, our partners are able to tap into our infrastructure quickly and easily by integrating our technology into their existing systems."

Quiqup made its initial foray into the food sector in June by partnering with Whole Foods Market to offer on-demand delivery from seven of its London stores. In December, it teamed up with Burger King to deliver its takeaway food to Londoners' doorsteps.

At the time, El Koussa said securing more grocery partners was a priority for the future of Quiqup.