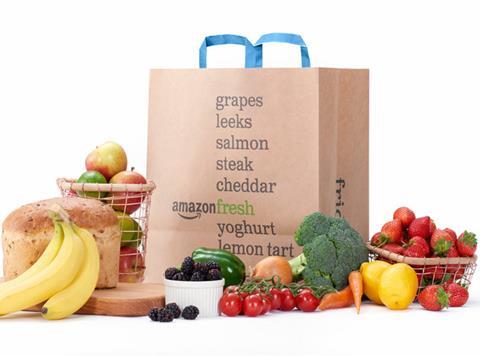 Sainsbury's is most likely to suffer from the launch of Amazon Fresh, according to new research seen by The Grocer.

Market intelligence company CACI found both companies are likely to appeal to the same high-end demographic, which makes up 41% of the population in the 150 London postcodes Amazon Fresh serves.

These demographic groups - 'city sophisticates', 'career climbers' and students - are most likely to switch to an online grocery service, according to CACI data. A high proportion of these consumers already shop with Amazon for other goods.

The only barrier to switching may be price, which is valued by all three demographics and particularly students. Although CACI said Amazon's prices "looked competitive", it warned the need to pay a £6.99 monthly fee on top of £79 annual Prime membership may act as a deterrent. CACI data showed 'city sophisticates' may be most likely to pay this premium, as they value an online delivery service and quality far more than price.

Sainsbury's "proactive response" to the launch of Amazon Fresh showed it was taking the threat seriously, said CACI. Since Amazon's initial rollout in June, Sainsbury's has launched a one-hour bike delivery service across the capital and trialled same-day delivery in three stores in and around London. It has also opened a 185,000 sq ft online fulfilment centre in Bromley-by-Bow, East London, which is also home to the Amazon Fresh operation.

At the time of Amazon's grocery launch, analysts widely cited Tesco - the largest online grocery player in the UK - and pureplay online retailer Ocado as the most likely to be hit. CACI said Ocado could suffer a blow to sales due to its popularity with the 'city sophisticates' demographic. But it said Tesco was in the "strongest position initially" to retain loyalty because it had the broadest demographic appeal, while Amazon's initial price point made it "a bit more niche". "However, they may be more under threat if Amazon can develop a more affordable pricing structure," CACI warned.