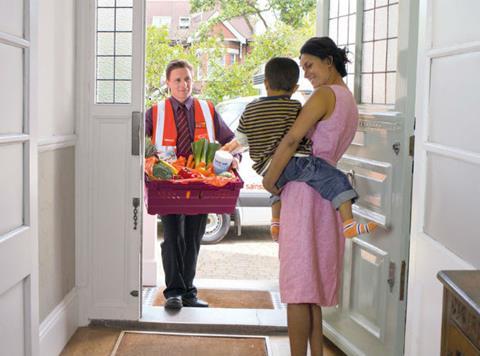 Sainsbury's is pushing its delivery pass in a bid to gain more online grocery subscribers.

The supermarket has launched a new wave of marketing for its delivery pass, which offers free deliveries anytime for £60 per year or during the week for £30 per year.

The subscription package is advertised on the home page of its online grocery site and Sainsbury's has also updated the wording of its marketing promise to highlight potential savings.

The 'delivery pass guarantee' says if delivery charge savings do not equal the cost of the pass once it has expired, shoppers will receive a voucher for the difference.

Sainsbury's declined to reveal how many of its shoppers have signed up to its delivery pass, but subscriptions are a vital part of the business model for pure-play online grocers.

Ocado said the majority of its 230,000 orders per week last year were from customers who had signed up to its Smart Pass, which offers free weekday deliveries for £69.99 a year, or anytime deliveries for £109.99.

AmazonFresh is only available to Prime subscribers, and requires an extra monthly fee of £6.99 to cover delivery charges.

Last year, Sainsbury's revealed it processed an average of 276,000 online grocery orders a week. Sales increased by more than 8% in the 2016/17 financial year.