Let''s not forget: online grocery innovation is not just about Amazon.
While the online giant is making waves with the launch of its Amazon Fresh service in the UK, a new grocery start-up in Denmark – called Shobr – is taking a different approach.
We flagged up the impending launch of Shobr earlier this year; now the service has gone live in beta mode, it's worth taking a closer look at how it works and what it's looking to achieve.
One of the most interesting aspects of Shobr is that it is a great example of disintermediation and the new routes to market that are being opened up by ecommerce: the platform is run by grocery brand owners, without retailers being involved.
We caught up with Lars Munch Johansen, CEO of the company that runs Shobr, ShopAll24, to discuss the service, how it works and its ambitions.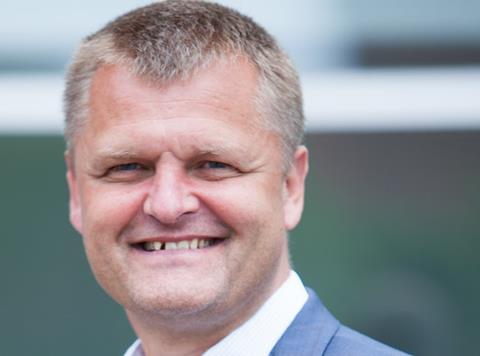 What is Shobr?
A new online grocery service for Danish consumers, offering a full shop across fresh, frozen and ambient categories. Conceived as a project by Danish brand manufacturers association DLF four years ago, Shobr is a marketplace in the vein of eBay or Tmall that allows grocery brands to sell directly to consumers. The name is a play on the Danish word for 'shopping', and the service has been dubbed an 'AirBnB for groceries' in the Danish media. Munch Johansen says he likes to think of it as a "dating service" for grocery brands – a platform that allows them to connect with customers – and sees it as an example of "data-fied service commerce", a new, more sophisticated version of traditional ecommerce.
What brands are on sale?
DLF did plenty of market research before deciding to go ahead with the launch of Shobr, says Munch Johansen, including a survey of major brand owners to gauge interest. The response was overwhelmingly positive, and so it's little surprise to see lots of big-ticket names available on Shobr – including Nestlé, Heinz and Arla. All in all, Shobr currently has about 70 brands available and expects to see this rise to 150 over the next six months.
What's the business model?
Brand owners are charged a listing fee per company, plus a percentage of revenue sold through Shobr. Instead of contributing financially towards marketing, their contract also stipulates brand owners need to deliver a certain amount of traffic to the site – typically by re-directing some of their existing digital advertising assets towards Shobr. ShopAll24 is also currently looking for additional funding to underpin the next growth phase for the service.
How does fulfilment/delivery work?
Fulfilment is handled centrally (all brands listed on Shobr deliver into a centralised warehouse), so the consumer gets the kind of service they'd expect from an online grocery retailer – a single delivery, not multiple parcels. Brand owners are in charge of managing their own stock levels and availability – if stock levels dip, it is up to them to re-order into the warehouse.
Orders placed before 5pm are delivered the next day, and hourly delivery slots are offered to customers in Denmark's four biggest cities. Shobr takes a marketplace approach to delivery, which means it has several providers, though right now deliveries are handled through PostDanmark, Denmark's national postal service.
Consumers are charged DK59 (£6.30) for orders under DK299 (£32); delivery is free of charge above that. There is no minimum order.
What's the average basket size?
Shobr has done about 1,000 orders to date, with an average basket size of DK429 (£46). Munch Johansen expects this to rise to DK600 (£65) in due course.
What do brands get out of it?
Reams and reams of data and insight, says Munch Johansen. Shobr is, of course, a new route to market that can deliver incremental sales, but the big draw is the access to data and insight into shopper behaviour that Shobr facilitates. "Brands get a chance to reconnect with the consumer," says Munch Johansen. "For years, retailers have owned the relationship around the customer." Brand owners are given a dedicated dashboard to monitor sales and conversion; and they have – of course – total control over pricing. Munch Johansen is also keen to stress the marketing potential of being listed on Shobr: "Like other platforms, our conversion rate is only 4-5%, so that means 95, 96% don't go through with the purchase – but they still see the full range of products a brand has to offer." Munch Johansen adds: "For the brand owners, we are not only a sales platform but a marketing, sales innovation, data and distribution platform."
What's the read-across to Amazon?
Amazon isn't present at all in Denmark (not just in groceries but in general), but the multinational grocery brands listed on Shobr obviously operate in markets where the online giant is present, so will be watching closely to see if Shobr could be a viable competitor and alternative model. Munch Johansen's view, from a distance, is that while Amazon is "hugely successful" at what it does, it isn't a natural ally for brand owners. "I think it's very interesting that they've said they're interested in private label in grocery, and they are, of course, very strong on data," he says. "For brands, you have to think if you list on Amazon, they will use the data they generate from your sales to become a competitor at some point."
What's next for Shobr?
The focus right now is to get the Danish service up to 100%, says Munch Johansen. After that, international expansion is an obvious next step. "We and the brand owners would benefit significantly from international scale, but the priority is Denmark for now – then we can see about going beyond."