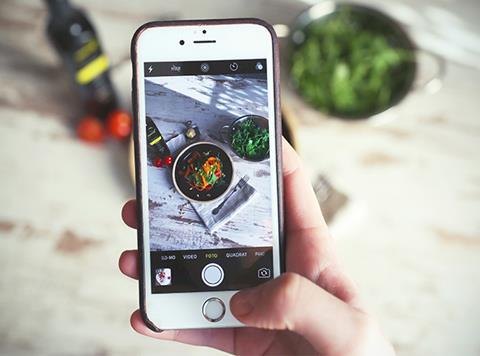 According to the latest research from Nielsen, UK consumers demand more convenience than ever while shopping. Yet, whilst they are keen on some innovations in stores such as self-checkouts, this isn't the case across the board. Around a third of consumers state they're happy to use self-checkouts compared with the global average of 23%. But only 18% would use QR codes and only 9% consider social media as a tool to help them shop.
We hear a lot about how important innovation is to staying ahead in the intensely competitive grocery sector but with figures like these, it would be easy to cling to the status quo.
That said, there's a wealth of excellent innovation in the online space that we can reasonably expect to begin to blend with brick and mortar outlets – and to some extent already has.
Online grocers are innovating at pace, enabling frictionless shopper experiences and raising consumers' expectations when it comes to in-store experience. Whisk builds shopping lists from recipes, using information directly from publishers and matching with leading retailer inventory to create bespoke baskets. Spoon Guru enables seamless discovery of products relevant to your health and lifestyle across retailer websites, something not currently matched in-store.
The direction of innovation from supermarkets appears to be focusing on mission-led consumers rather than the weekly shop, improving the checkout experience of 'for tonight' shopping trips or specific journey missions.
Amazon Go has whetted retailers' appetites for checkout-free retail, although most recognise that the logistics of updating their existing infrastructure makes it an unlikely solution and, whilst Nielsen figures show an uptake in self-checkout usage, the growth opportunities are to some extent limited since, as previously mentioned, it suits only certain shopper missions.
It's also clear that the future remains mobile. The evolution of app-based shopping, whether on or offline, means retailers should be staking their claim to consumers' smartphones.
Tesco Scan & Shop and Asda Scan & Go are just two examples of grocers that now enable barcode scanning from a smartphone in the hopes of creating a more seamless in-store experience. Similarly Waitrose offers its shoppers the use of either the shop's handsets or their own smartphones to benefit from the QuickCheck self-checkout service. Notably, flexibility is key and the store doesn't deny the use of self-checkout to customers not registered with My Waitrose. It simply becomes a more basic self-scan service.
Sainsbury's seems to be one of the first UK supermarkets embracing a version of 'just walk out' technology with its SmartShop app. Already used in 68 stores nationwide, it is trialling a Scan & Go option in a South London branch, making it the first where customers can fill their bags and complete the transaction on mobile without having to pass through a till at all.
There are plenty of opportunities to continue delivering convenience to the consumer. The likelihood is that it will continue to be a hybrid model, bringing the best of online shopping through smartphones to create an enhanced in-store experience by eliminating mission-specific friction points. Personalisation will no doubt prove to be the key differentiator but whatever turn they do take, retailers must always test and learn from rapid, small-scale trials and follow the data.
As the Nielsen study shows, what shoppers think and what they do aren't always aligned.
Harry Walker is industry head, grocery retail, at Google