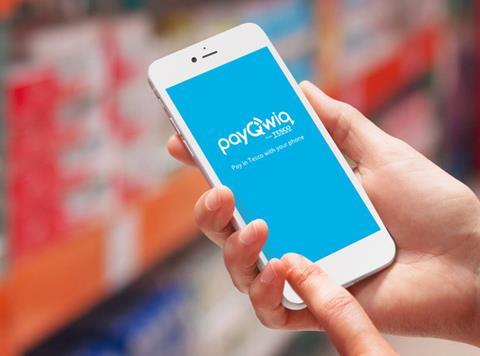 Tesco has launched a further expansion of its digital wallet, PayQwiq, to 1,400 stores, ahead of a national rollout next year.

The retailer will also award up to 500 Clubcard points as an incentive for first-time users of the app in a bid to encourage uptake.

"At Tesco, we are always looking for new ways to make the shopping experience easier, faster and more convenient for customers," said Tesco digital wallet and group payments strategy director Mark Loch.

"This is why we've developed our mobile payments app PayQwiq, which allows customers to pay for their shopping quickly, easily and securely, and collect Clubcard points, all with one simple scan of their phone. We started to roll out PayQwiq earlier this year and since then the feedback from customers has been incredibly positive."

Users will receive 100 Clubcard points for each of their first five PayQwiq transactions before midnight on 15 January.

PayQwiq will be rolled out across all UK Tesco stores early next year.