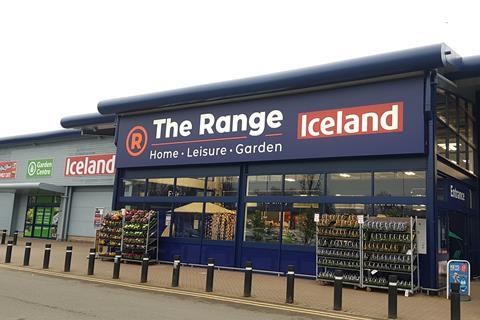 The Range is gearing up to let third parties sell on a new 'marketplace' on its website, as Amazon does.
The discount chain, which sells everything from hot tubs to Iceland's grocery range, is looking for third parties to register their interest now.
'The Range Marketplace' will give suppliers an easy way to reach new audiences with a "simple application process" and "no steep learning curve", according to the retailer.
Third-party sellers will add their own listings, pay a fee when a product is sold and receive payment from The Range after fulfilling the order. There is no set-up or subscription fee, a spokeswoman said.
The approved third-parties will also get exclusivity rights to avoid competition between partners selling the same product.
"Aiming to help partners in reaching their business aspirations, The Range will provide support to marketplace partners from day one, enabling them to connect their products to the right customers and maximise sales," said the spokeswoman.
The Range's website already sells the chain's range of general merchandise and fmcg.
The news third parties will able to add their products comes as French online marketplace software firm Mirakl reveals plans to invest £23.5m in the UK market over the next two years.
Mirakl plans "to help UK grocers, retailers, and manufacturers capitalise on marketplaces' popularity to create valuable new revenue streams".
In June it worked with Carrefour to launch a marketplace on Carrefour.fr, which will feature more than 100 vendors and some 100,000 products by the end of the year. Mirakl has also worked on similar projects with Auchan and Kroger.
The Range has not named a new software partner.
The retailer has 180 stores across the UK and Ireland, about 60 of which have an in-store Iceland supermarket offering the frozen chain's full food range.