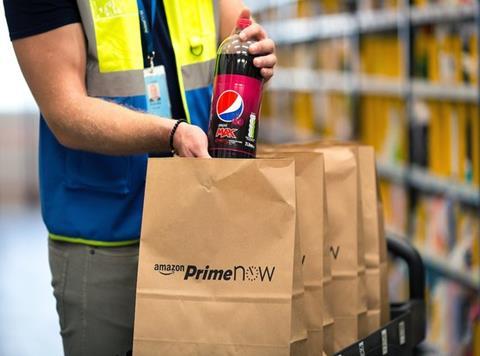 Amazon Prime Now vice-president Stephenie Landry has forecast two-hour delivery will soon become the norm.

Customers were expecting products "faster and faster", said Landry, who revealed Amazon would continue a "fast and steady" rollout of its express Prime Now service beyond its current 45 city locations.

Amazon initially faced questions over the need for two-day delivery, which now seemed "slow", she told the Shoptalk US conference in Las Vegas yesterday. "So two-hour delivery sounds fast now but you can imagine in the future it might not even seem that fast," she said.

Landry fended off questions over the economic viability of Prime Now, which includes a free two-hour delivery and one-hour service for £6.99 and is thought to be pushing up Amazon's shipping costs.

"Ultra-fast shopping is an expensive proposition. It isn't easy to do but the only way to learn about it is to be in the game," she stressed.

"As leader of this business, I don't spend much of my time thinking about delivery costs, I really think about customer love - how do I make a customer love this product? I would take a cost problem over a customer love problem any day," she added.

But Landry admitted customers "didn't like paying shipping costs", which is why Amazon made its two-hour delivery free of charge. The £6.99 charge for delivery within an hour wasn't "a huge expense" when the order was urgent, she argued.

Landry said Amazon was keen to expand its Prime Now service, which first launched in the US in 2014 and has since grown to cover 45 cities in seven countries including nine UK locations. "I would love to serve every corner of the world but that would be impossible the way we do things now so we will have to be open to some product change," she said.

Expanding its portfolio of independent retailer partners would be a crucial part of developing Prime Now, she added. "We're trying to find businesses that are important to customers that offer something different and unique," Landry said.

Amazon Prime Now retail partners in the London area include Spirited Wines, John Bell & Croyden pharmacy as well as Morrisons.